The people living in the vicinity of Chinko have suffered for decades from civil war and ethnic violence. Chinko, in partnership with the Central African Republic (CAR) Government, has the opportunity to foster stability while working with the surrounding communities, to promote regional development based on a better understanding of the value of wildlife. African Parks' presence here goes beyond conservation - it represents hope for stability and governance.
Education
Previously, the communities that live in the surrounding areas of Chinko had received no or little information on the importance of conservation. Therefore, a key goal of the African Parks is to provide quality educational opportunities that will support economic and social transformation while raising awareness of conservation and environmental issues. A few years ago, Chinko funded the construction of a Secondary School in Bakouma, the nearest major village, and environmental education is emphasized in local schools where educational resources have been provided to pupils and teachers in recognition of their educational efforts. This will ultimately facilitate an attitude of change and awareness, which will not only secure the future of the park but also create one where both people and wildlife can thrive.
Employment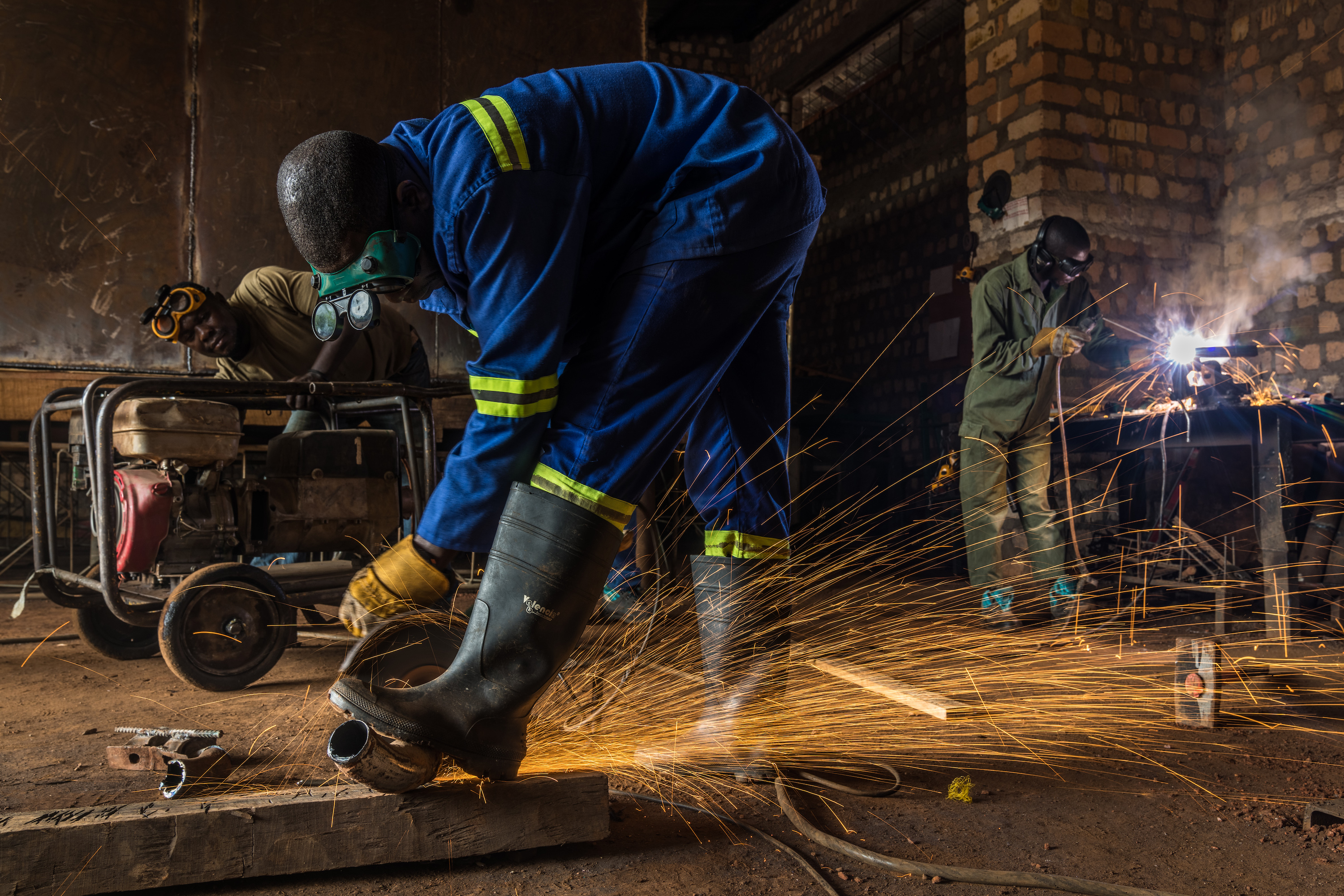 The people of CAR are amongst the poorest on the continent and in desperate need of a sustainable form of income in order to improve their quality of life. Local employment opportunities have already been created through the recruitment of the ranger team, the ECHO and TANGO Officers as well as the external sensitization officers. Close to 300 people are employed in Chinko. African Parks is the largest employer for the country outside of the capital and the largest taxpayer in Eastern CAR.
In 2020-2021, more than 7,000 community members including 25% of women were reached with sensitisation and training sessions on sustainable fishing, hunting, environmental education, sustainable pastoralism, low impact artisanal mining and participatory mapping for land use planning. Furthermore, regional meetings with herders, local authorities and local communities were convened by the team in all major transhumance locations.
Community Projects
In order to build long-term support and create a constituency for conservation, economic development projects for Chinko's surrounding communities constitute the cornerstone of our work. Awareness raising campaigns on park activities, which include information on conservation and related national laws, are heavily targeted towards villages along the south and western sides of the park and are well received, even attracting the support of local authorities.
Chinko is supporting agriculture revitalisation in surrounding communities to promote sustainable livelihoods. In 2022, vegetable gardening is promoted among 12 groups of farmers – 292 farmers including 176 women. Chinko also spread new varieties of cassava, maize and groundnuts to develop food crops.

Since 2020, Chinko supported 60 Village Saving and Loan Associations  to develop inclusive finance and foster income generation activities. In 2021, 78% of the associations' members were women, forming 1,366 of the 1,762 total beneficiaries.

Chinko also supports sustainable livelihoods among local hunters, fishermen and miners. Local hunters and fishermen are involved in biodiversity monitoinrg. Artisanal miners that previously occupied a mine located inside the protected area have been relocated and since then supported to adopt better practices.