Parks are a choice of land use, and therefore local people need to benefit from their existence in order to value them. African Parks provides a multitude of benefits to surrounding communities including establishing mechanisms where local people can engage with the park and ensure their interests are considered in management decisions. We construct schools and provide educational support in the belief that education will always reap long-term societal dividends, and we facilitate enterprise development that enhances sustainable livelihoods. It is these efforts that help to build a critical constituency for conservation, and will ensure the long-term survival of these protected areas.
Local environmental education programmes are established to promote understanding among the local population of the need to conserve natural resources and use them sustainably. Where possible, we also engage with development organisations to provide social welfare services around our parks, particularly in the fields of education and health.
In 2017, 66,000 local people received access to healthcare services from our mobile health clinics and hospitals we funded. Approximately 76,000 children received support for education provided by the parks; we supported 271 teachers and more than 65,000 people received environmental education. Each park we manage is established as its own legal entity with its own board, and we ensure that there is local representation on each and every board created. More than 2 million people who live around the parks and in the region, benefitted from the parks' existence and their effective management in 2017.
Building a Constituency for Conservation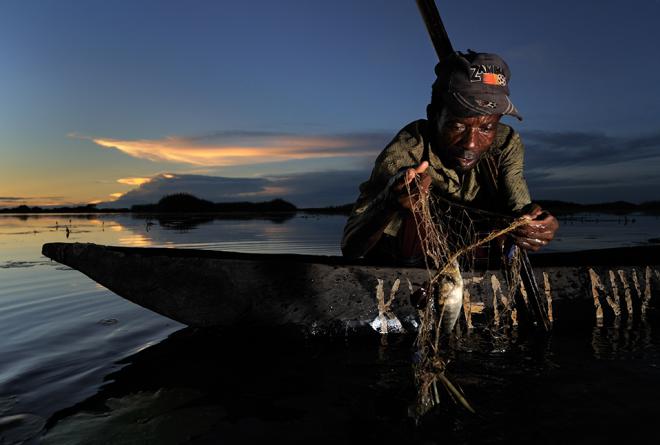 © Lorenz Fischer
The success or failure of a park is largely dependent on whether the local people, the communities that live on the periphery or within the park, support its protection and overall existence. For people to want to protect something, they need to understand the purpose, and the best way of understanding protected area management is if they value or benefit from it. We refer to this as "building a constituency for conservation" – by engaging with communities and explaining the rationale of the park, and more importantly, by involving them in the management of the park and decision-making and to be beneficiaries of the park's existence.
Job Creation
African Parks has more than 5,214 employees across the parks – 2,032 are full-time and 3,182 are part-time, 1,000 are rangers, and the majority are all local people. In Chinko in the Central African Republic (CAR), more than 500 people are employed, making African Parks the largest employer for the country outside of the capital, and largest tax payer in Eastern CAR. A park can easily become the economic heart from where people are employed who are then able to buy goods and services. This all feeds into creating a conservation-led economy that is dependent on the park. Once this initial foundation is established, tourism and other enterprises can then be developed which further grows the overall economic impact.
Education and Developing Future Leaders
Teaching children (and supporting teachers) about the importance of the park and how to conserve it is an essential part of creating a culture of conservation from an early age. Equally as important is giving local people the opportunity to see and directly experience their parks and their country's wildlife for themselves. In some cases, African Parks builds schools, or restores rundown school infrastructure, when assuming management of the park. In Zakouma, Chad, four "Elephant Schools" have been built on the periphery of the park, and almost 6,242 children have been educated. The village outreach visits there also target approximately 5,000 visitors in the dry season and are critical to long-term community engagement. African Parks supports numerous scholarships for children and has developed a Leadership Programme aimed at increasing the education and skills of rangers and scouts who have the potential to grow into leadership positions.
Human Health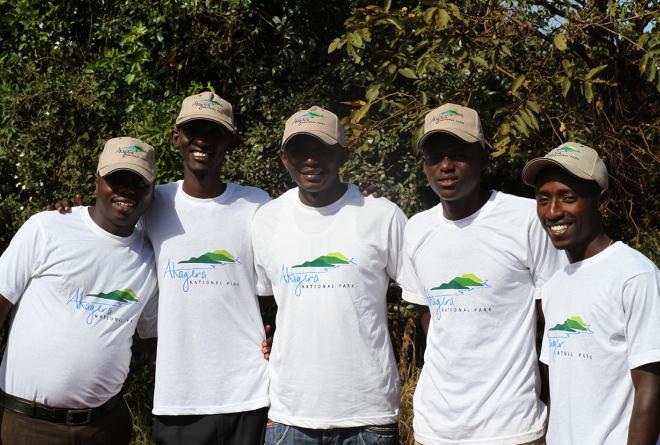 © Sarah Hall
People living in and around the parks we manage are some of the most marginalised people not just in Africa but on the planet. We work to ensure that surrounded communities are able to get the most basic of health care, whether that is through our mobile health clinics we support in Odzala-Kokoua National Park in the Congo and Garamba National Park in the DRC; family health planning in Bangweulu in Zambia, inoculating hundreds of children against measles in Garamba, or collaborating on malaria research and prevention in Majete, Malawi where our target is to reduce malaria by 80 percent in the next few years.
Commercial Enterprise Development
African Parks works to position conservation as a competitive land use that delivers benefits to local communities and enhances the financial sustainability of the parks. In order to do this, we must unlock the economic potential of the parks by establishing a conservation-led economy that creates jobs, stimulates local micro-enterprise development, promotes local procurement, develops skills and knowledge and ultimately improves livelihoods in the region. Where relevant, we look to establish community-owned fisheries to alleviate total dependency on the natural fish stocks; we work with and support local beekeepers to produce and sell honey; we support small enterprises that create local products; and we planted over 42,000 tree saplings in 2016 alone to reduce dependency on natural resources, unlocking commercial opportunities for local entrepreneurs.
When you support African Parks, your donation supports the parks and does so much more than just saving wildlife; your gift is a lifeline for people living in these areas as well.