Mandate to Manage:
100% Accountability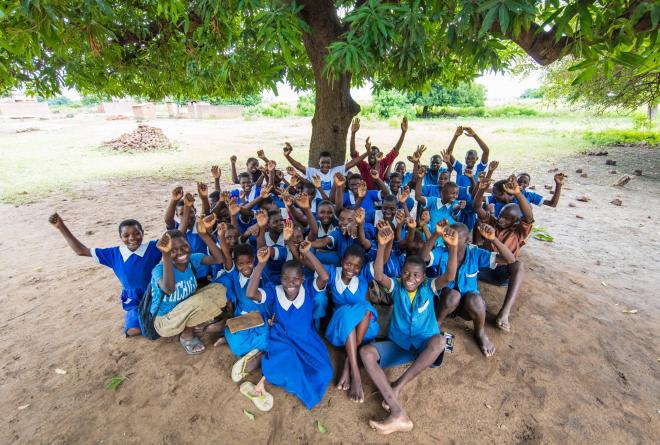 © Marcus Westberg
African Parks pioneered the Public-Private Partnership (PPP) model for protected area management, whereby African Parks maintains the full responsibility and execution of all management functions and is accountable to the government, who is the owner and who determines the policy. This is achieved through three approaches: long-term agreements (mandates); putting in place funding solutions (money); and establishing good governance and management, by creating seperate legal entities registered in the host country, with a Board representing key stakeholders (management). 
Once the mandate, money and management are in place, African Parks implements the below five pillars encompassing a multitude of actions that lead to the restoration of protected areas, and ultimately their long-term sustainability.
The Five Key Pillars of our Work
Our Key Principles
These guiding principles are essential to the successful long-term management of each protected area. They provide the instrumental foundation in realising these parks' ecological, social and financial value so, at the end of our management agreement, we hope there is a clear choice to continue to protect that landscape for long-term.
Delegation of Management Responsibility

African Parks requires a clear mandate to take operational responsibility for a protected area, to counter all threats and manage all revenues

Long-term Commitment

We secure on average 20-year management contracts, which are essential for success given conservation is a long-term endeavour

Creation and Retention of Revenue

We create revenue through tourism and associated enterprises compatible with conservation, aiding in the economic development and poverty alleviation, and reducing donor dependence over time.

Ecological Rehabilitation

We actively manage wildlife populations and their habitats, including translocating and reintroducing entire species or individuals to a park to aid in the restoration and ensure healthy watersheds, clean air, carbon sequestration, food security and better health for wildlife and people.

Appointment of Management

Managing protected areas requires expertise and we retain the right to appoint management and to discipline or remove non-performing members. All management is done in accordance with African Parks' standard operating procedures.

Implementation of Governance Structures and Mechanisms

Good governance is essential for success. Each park is established as a separate legal entity registered in the host country, with a Board of Directors representing partner institutions, key stakeholders and African Parks, and is accountable to the Government.

Law Enforcement

The most critical and foundational component for the long-term sustainability of any park is law enforcement, and it is our top priority. We provide safety and security to the park, surrounding communities and the broader region, which is a pre-requisite for poverty alleviation, economic development and stabilising and increasing wildlife populations

Creating a Constituency for Conservation

Parks are a choice of land-use and local people need to value and benefit from them in order for them to survive. We engage in collaborative decision-making, with local representation on all park Boards, as well as provide a range of social and economic benefits to build long-term support for the park.