Our park rangers are the source of long-term stability and safety for people and wildlife living in and around the parks under our management. We employ over 1,400 rangers; the largest counter-poaching team for any NGO on the continent. It is thanks to their commitment to this challenging work that we can promote economic development and healthy wildlife populations across 22 parks in 12 countries.
Over the past 5 years, our rangers have:
Confiscated 879 firearms and 47,000 rounds of ammunition ​

Confiscated 1.3 t of ivory and 450 kg of pangolin scales

Removed over 100,000 traps
By raising critical funding for our rangers, you help unlock numerous benefits for people and wildlife across Africa, including:
Ensuring our 1,400+ strong cohort of rangers across 22 parks in 12 countries are trained and equipped to perform at their best

Recruiting and training more female rangers

Collaring and monitoring of endangered species such as cheetah, lion, leopard, elephants and rhinos

Bringing the best technology (such as geospatial mapping and proactive deployments thanks to real-time intelligence) to their daily work

Educating communities living in and around the parks through environmental education and community environment days
How Can I Support Park Rangers?
Show your support today. 100% of your donation will go towards advancing rangers' work in the field.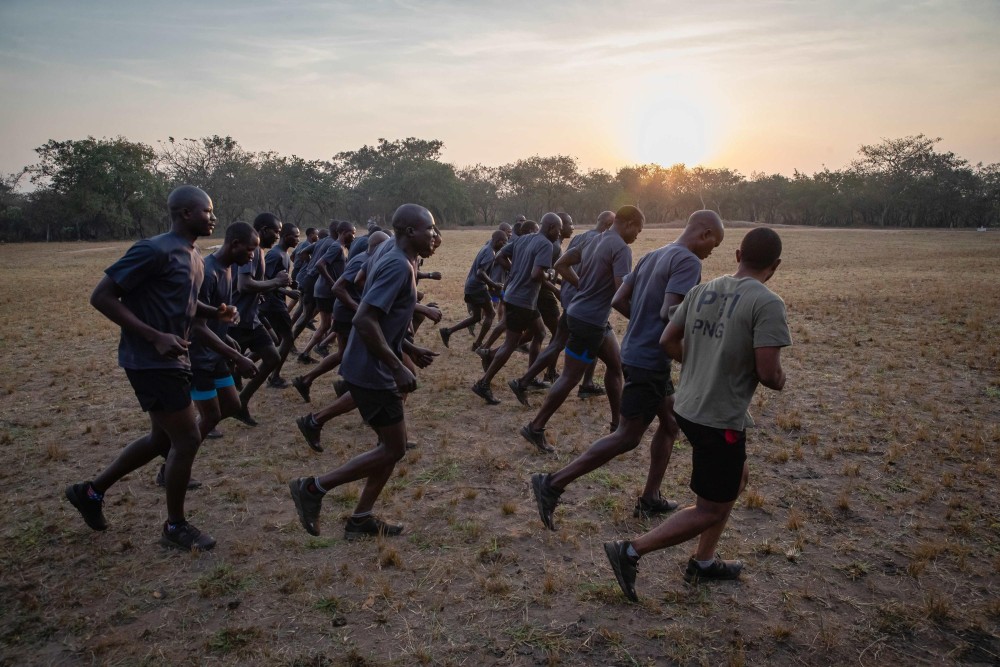 © Black Bean Productions
Will you join The Wildlife Ranger Challenge?
The Wildlife Ranger Challenge is the world's largest celebration of solidarity, support and fundraising for Africa's rangers. More than 100 teams of rangers across the continent, including African Parks teams, will compete in a series of challenges through June-September, culminating in a coordinated 21km race across their respective protected areas on 16th September 2023.
The global campaign #ForWildlifeRangers creates a united front for conservation in Africa, driving donations to secure vital funding while connecting virtual race participants around the world to run in tandem with Africa's biodiversity guardians.
Show your support wherever you are by getting involved virtually. Visit wildliferangerchallange.org to learn more.