A Holistic Approach to Biodiversity Conservation in Africa
In order for humanity to survive, we need nature. The widely accepted research shows that to reduce the impacts of climate change such as drought, flooding and famine, while maintaining healthy ecosystem services to provide food security, as well as clean water and air, 30% of the planet must be protected. The most effective solution we have to ensure healthy ecosystems that sustain all life on earth is to protect and conserve the biodiversity that still exists.
African Parks' approach to biodiversity conservation is to ensure wildlife and habitat management and protection; research and monitoring; and restoring natural landscapes, which often includes species reintroductions. This is supported through conservation law enforcement to prevent poaching or other illegal natural resource harvesting, as well as human-wildlife conflict mitigation efforts to support co-existence between communities and wildlife.
These actions help deliver functioning ecosystems to ensure clean air and water, carbon sequestration, food security and better health for people and wildlife.
Donate to secure a future of resilience
Wildlife Research and Monitoring
Research is a vital part in monitoring the health of ecosystems as well as an effective way to track the management progress of the park. The diverse and often rare fauna and flora found in each of the parks provide numerous opportunities for research institutions and other partners to carry out important studies and investigations, which has the added benefit of capacity building among emerging scientists in the host countries.
Regular surveys provide essential information on wildlife trends highlighting whether management interventions are working.  Monitoring individual animals, through collaring or fitting tracking devices, provides critical information on ecology, wildlife behaviour and habitat use so that management and protection methods can be constantly improved.  This is enhanced with use of EarthRanger technology, where accurate data on various species is captured in real time from inaccessible areas. Through monitoring efforts, we establish where to focus resources, as well as gather essential information for long-term land-use planning.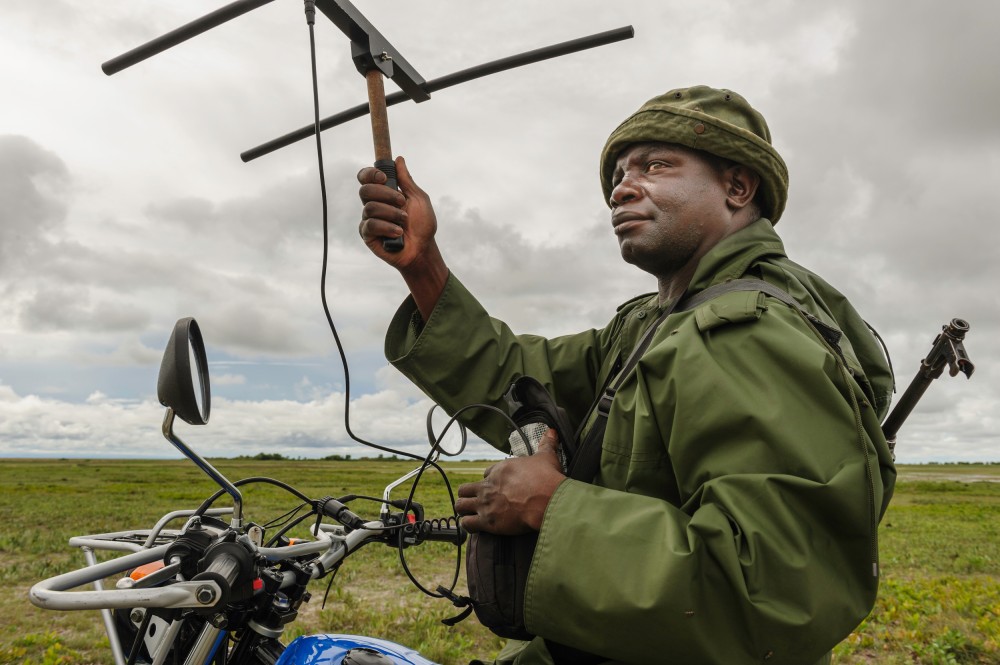 © Lorenz Andreas Fischer
Restoring Natural Landscapes through Species Reintroductions
Wildlife translocations are a valuable, resource-intensive conservation management strategy applied to protected areas to reduce the risk of species extinction by broadening their range, increasing their numbers, and ensuring genetic viability. Despite translocations being highly-risky for both people and wildlife, African Parks has carried out numerous successful translocations of a variety of species to establish healthy, genetically diverse, self-sustaining populations. These included the movement of 500 elephants in Malawi in 2016, from Liwonde and Majete to Nkhotakota and 30 white rhinos from South Africa to Akagera National Park in Rwanda in 2021. Wildlife reintroductions are highly effective as a conservation tool, but only possible once key threats have been resolved through sound conservation law enforcement and strong community engagement.
As part of its restoration work, African Parks also focuses on land restoration through ongoing projects that involve alien species clearance, tree planting and deforestation prevention.
To date 3 billion tonnes of CO2 is being stored across all 22 parks as a result of tree planting and preventing deforestation.
© Frank Weitzer
Human-Wildlife Conflict Mitigation
Human-wildlife conflict is an ever-present challenge in areas where humans and wildlife live in close proximity. Wild animals can pose a real threat to the livelihoods and lives of people living in or around the park, particularly when livestock and agricultural crops encourage animals such as elephants and lions to leave the park. When communities try to protect their crops or livestock, this can lead to fatalities, for both people and wildlife.
For this reason, African Parks prioritises mitigation efforts. These are both in the form of creating hard boundaries, such as elephant-proofed fencing, as well as deterrents like chilli fences and beehives, both of which elephants dislike, and which create an income generating initiative for communities. Amongst other initiatives, encouraging farmers to keep their livestock within secure bomas at night as well as creating assistance  in the form of wildlife conflict compensation funds, all contribute to reducing the impact of human-wildlife conflict.  
Community Engagement to Reduce the Impacts of Human-Wildlife Conflict
Community engagement and education is essential in reducing the impacts of human-wildlife conflict. For example, programmes educating children on how to behave when encountering wild animals go far in raising understanding around co-existing with wildlife.  Communities are also encouraged to report break-outs immediately to the park using EarthRanger technology and other communication systems.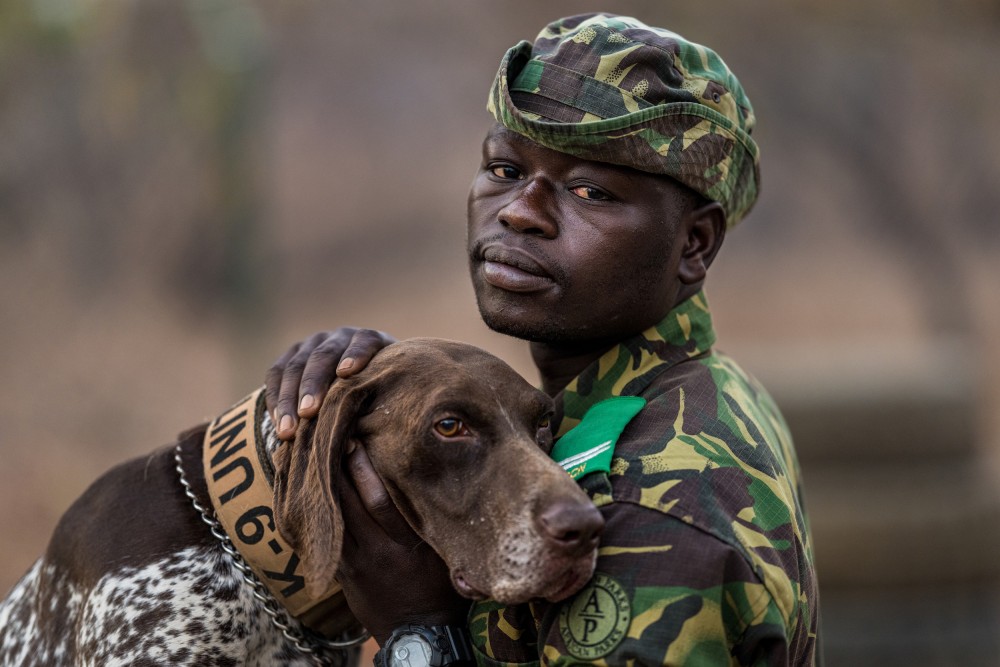 © Marcus Westberg
Conservation Law Enforcement to ensure Park Protection
A critical and foundational component for biodiversity sustainability in a park and the broader landscape is effective park protection. Through a multi-pronged approach which includes ranger patrols, aerial surveillance and sensitisation teams that work with communities', safety and security is enhanced in the park, surrounding areas and the broader region.
In unique instances, specialised teams are developed for the most effective ways of countering illegal activity in the parks. Where there are very pressing threats, "Rapid Response Units" are made up of highly skilled and well-equipped individuals trained to respond to specific threats. In Chad, due to the terrain, ranger teams travel by horseback. In some parks such as Akagera National Park in Rwanda, dog (K9) units have been established to enhance anti-poaching efforts. These methods together help create overall stability and an environment where ecological, socio-political and economic sustainability can thrive.
Through effective conservation law enforcement, poaching and other illegal natural resource harvesting is prevented. Every year, thousands of ranger patrols are conducted and, together with community support, illegal activities in and around the park are drastically reduced.
On average there is a 70% reduction in poaching within the first five years of a park being under African Parks management.
By effectively managing legal access to natural resources, sustainable utilisation is made possible for local communities. For example, increasing the number of fishing permits in Kafue National Park, Zambia, will only be sustainable because it was done in conjunction with enforcing regulations related to illegal fishing, thus benefitting the permit holders in the long-term.
Conservation Law Enforcement Training
Frequent training for conservation law enforcement teams is one of the most important elements of creating an effective ranger team to counter illegal activities within the park. African Parks adheres to all international norms and codes regarding Human Rights, including the Universal Declaration of Human Rights, UN Guiding Principles on Business and Human Rights and the core labour standards of the International Labour Organization (ILO). Ranger training ensures that teams can effectively interact with communities living in and around parks as well as covering a wide range of skills such as first aid, dog handling and mapping. In some areas, where the environment is highly volatile, training focuses on preparing rangers to deal with the specific threats, enabling them to operate in as safe and responsible manner as possible as per the African Parks standard in all managed protected areas.
Environmental Education and Awareness Raising
Biodiversity protection relies on education and awareness raising. Rangers, as well as unarmed eco-guards and sensitisation units (known as tango teams) play a vital role in engaging with and helping educate communities around sustainable resource use. Through this, trust is built and communities become a vital source of support, ensuring that conservation laws are upheld and offenders are brought to book. These teams are recruited from local communities to provide valuable data for park management and economic benefit through employment, but more importantly act as conservation advocates and a conduit for two-way communication between communities and the park, as well as focusing on community education. In Chinko in Central African Republic, tango teams, focus on engaging with transhumance herders to encourage them to move their cattle along corridors around the park.
Your Support Goes a Long Way
At African Parks we are working everyday to protect Africa's last wild landscapes. By donating to us, you are making a difference and are giving hope to people and wildlife across the continent.
Donate