Dear Friends,
On Friday last week, African Parks deployed a team from Bazaruto Archipelago National Park to support relief efforts around the Buzi river, west of Beira, in the wake of the catastrophic devastation inflicted by Cyclone Idai.
Over the last four days our teams have been deeply embedded in rescue operations alongside other organisations. 

The cyclone made landfall in Beira 12 days ago, carrying winds of up to 170 km per hour and heavy rains that submerged villages as it moved inland. Loss of life has been heavy, and it is estimated that more than half a million people have been affected. As flood waters recede and major international aid groups step up efforts in areas with large concentrations of people, it has become evident that humanitarian needs are likely to deepen over the weeks and months ahead. While 128,000 people have now found refuge in temporary camps, our team on the ground reports that many thousands more in settlements along the Buzi river remain isolated with food sources completely destroyed and with no access to clean water and medical supplies.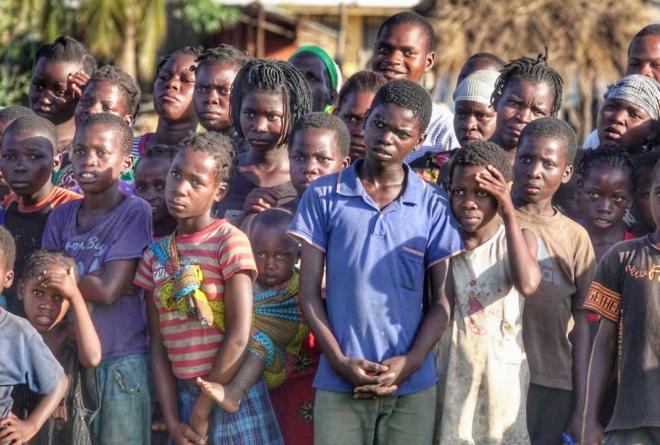 © African Parks
Under the guidance of Mozambique's National Institute of Disaster Management, African Parks' rescue operation is now largely focused on reaching those outlying villages. Our team has been coordinating closely with Aeroclub Mozambique, Mercy Air, Gift of the Givers, Gorongosa National Park and Red Cross to ensure the efficient delivery of aid. Utilising the helicopter and both boats, and thanks to the help of Bazaruto's rangers, our joint efforts have delivered almost four tonnes of food, supplies, medical equipment and deployed doctors to numerous villages in urgent need of relief.  

Our head of the operation, Bazaruto's Field Operations Manager Pablo Schapira, has described remarkable stories of resilience and organization among communities that have been totally cut off from the rest of the country:
"A young teacher named Joaquim walked two days in search of help, eventually reaching our teams to convey an urgent call for assistance for the 20,000 people in his village, Povo, where floods had submerged 90 percent of their housing. Due to his courage, he put his village on the aid map and the team was able to return to his home with 2.4 tonnes of food and medical help."
One of the key priorities is to identify other villages like Povo to ensure that they are known to the relief effort so that they can receive ongoing aid while all ground transport remains impossible. The two boats have already distributed more than 900 kilograms of food to other settlements along the river, and what is extraordinary is the level of organization in these communities, who have clear structures enabling the orderly distribution of supplies.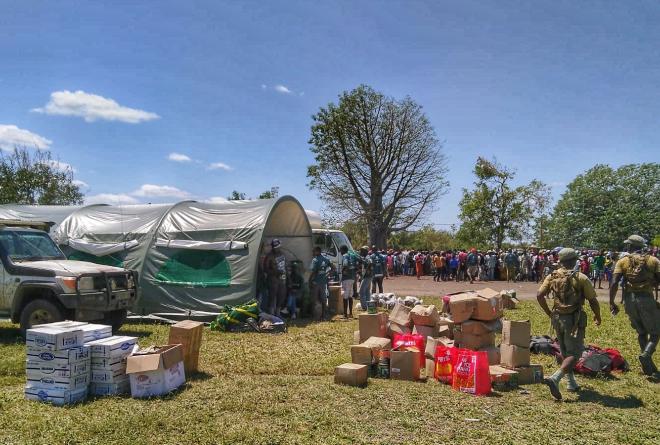 © African Parks
We are overwhelmed by the outpouring of support we've received from our friends and partners, whose incredible contributions have raised over $135,000. Alignment with other groups in the region has also been critical, with the Niassa Carnivore Project/TRT Conservation Foundation providing $50,000 to fund our helicopter operation. These commitments are allowing us to keep our teams on the ground and operating for longer to help as many people as we can. 

In the days ahead our teams, together with others, will establish an operational camp closer to the Buzi river area, from which they can more efficiently access these remote areas. Given the scale of the humanitarian crisis, we anticipate needing to maintain our relief operations for a further few weeks until they can be handed over to other humanitarian organisations. 

We will continue to bring you updates as we receive them from our teams on the ground. 

With sincere thanks, 

African Parks
Make a Donation
Read in Portuguese