African Wildlife Conservation
© Horst Klemm
Wildlife across Africa is under siege, whether elephants are poached for their ivory or rhinos for their horns, or bushmeat for local consumption. African elephants number around 350,000 having decreased from 10 million just over a hundred years ago, and fewer than 25,000 rhinos are left on the continent. Wildlife habitats, such as forests, woodlands, savannahs and wetlands are under enormous pressure, due to the increasing demands of a growing human population, and are almost entirely restricted to Africa's protected areas.
African Parks' wildlife conservation approach combines habitat management, wildlife reintroductions and translocations, monitoring programmes, as well as relevant research to inform conservation actions. Often the parks require total rehabilitation including the reintroduction of wildlife that has become locally extinct for a variety of reasons. Where necessary, we secure park boundaries through fencing, mitigate conflict, and most importantly we implement stringent law enforcement and anti-poaching practices to alleviate the key threats and provide for safe, secure areas in which wildlife can thrive.
All of this is done with the aim of preserving ecosystems and naturally occurring ecological processes, resulting in healthy watersheds, clean air, carbon sequestration, food security and overall better health for wildlife and people.
Research and Surveys
Research is a vital part of monitoring the health of the ecosystem as well as an effective way to track the management progress of the park. Regular censuses provide essential information on wildlife trends which ultimately dictate whether management interventions are working. The diverse and often rare fauna and flora found in each of the parks provide numerous opportunities for research institutions and other partners to carry out important studies and investigations. Data from these projects can benefit communities, such as addressing wildlife conflict, which is why, where possible, the parks can serve as open laboratories.
Wildlife Monitoring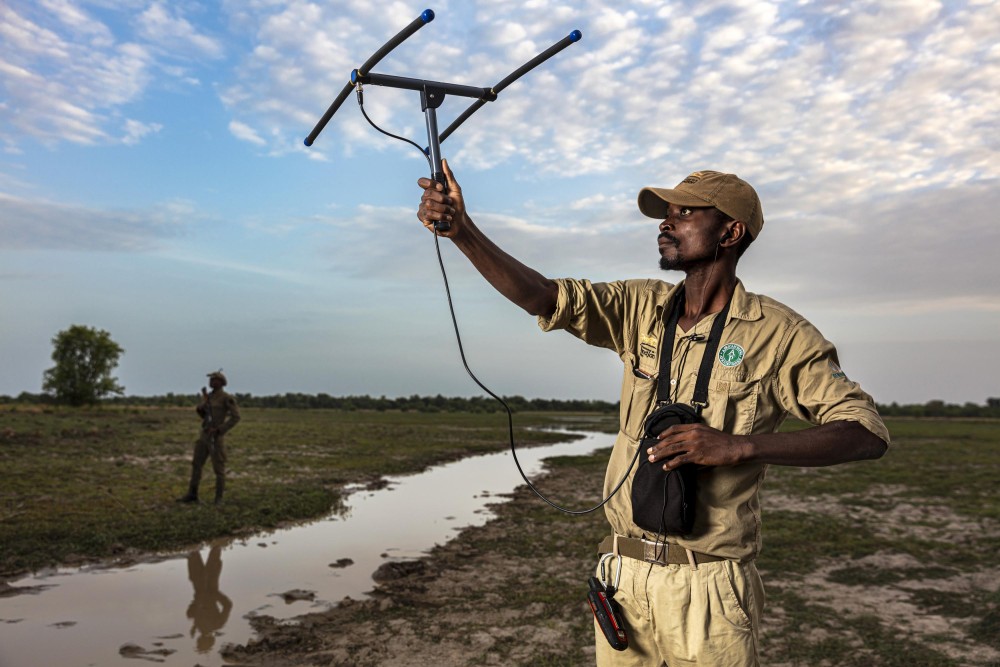 © Brent Stirton
Monitoring individual animals, through collaring or fitting tracking devices, helps us gather critical information on ecology and behaviour, survivorship and mortality, habitat use and how to best protect them. By tracking elephant movements, for example, we can determine if they migrate outside of the park, and if so, how best to ensure their safety outside park boundaries. Through monitoring efforts, we can establish how we should focus our resources, and gather essential information for long-term land-use planning that could aid in connectivity beyond the parks.
Translocations and Reintroductions
Translocations are a valuable, resource-intensive conservation management strategy that can be applied to protected areas to actively reduce the risk of species extinction by broadening their range, increasing their numbers, or establishing entirely new populations. African Parks has carried out numerous successful translocations to establish a healthy, genetically diverse, self-sustaining populations, including the movement of 500 elephants in Malawi from Liwonde and Majete to Nkhotakota. These methods can prove to be very successful once the parks key threats have been resolved which typically means effective law enforcement to ensure the safety of the park and it wild inhabitants.
Learn More About What We Are Doing to Protect Some Of Africa's Most Threatened Species