Save the Cheetahs
African Parks is creating safe havens for cheetahs, increasing their range and bringing them back to parks and countries where they have been locally extinct for decades. Learn more about our work and what you can do to help.
Sign Up To Receive Good News Like This
© Andrew MacDonald
Cheetah Conservation
Cheetahs have been eradicated from 90 percent of their historical range in Africa and are listed as Vulnerable by the IUCN as fewer than 6,700 remain in the wild. While numbers have plummeted due to shrinking habitats and growing anthropogenic pressures, protected areas provide safe spaces that are critical to enabling population growth and range expansion, and to securing a future for the species on the continent.
African Parks has heeded the call to safeguard and protect Africa's cheetahs through effective park protection at a landscape level, and species-specific interventions including reintroductions and translocations, monitoring and research. Cheetahs are currently found in nine of the 19 parks under our management (Majete and Liwonde in Malawi, Liuwa Plain and Bangweulu in Zambia, Matusadona in Zimbabwe, Iona in Angola, Zakouma in Chad, Pendjari and W in Benin) and were reintroduced to three of those parks (Majete, Liwonde and Bangweulu) after decades of poaching had completely eliminated them.
"Large predators like cheetahs play pivotal roles in African ecosystems, but they are in troubling decline across the continent"
Craig Reid
Liwonde National Park Manager
© Will Burrard Lucas
How We're Saving the Cheetahs
Creating Safe Havens for Cheetahs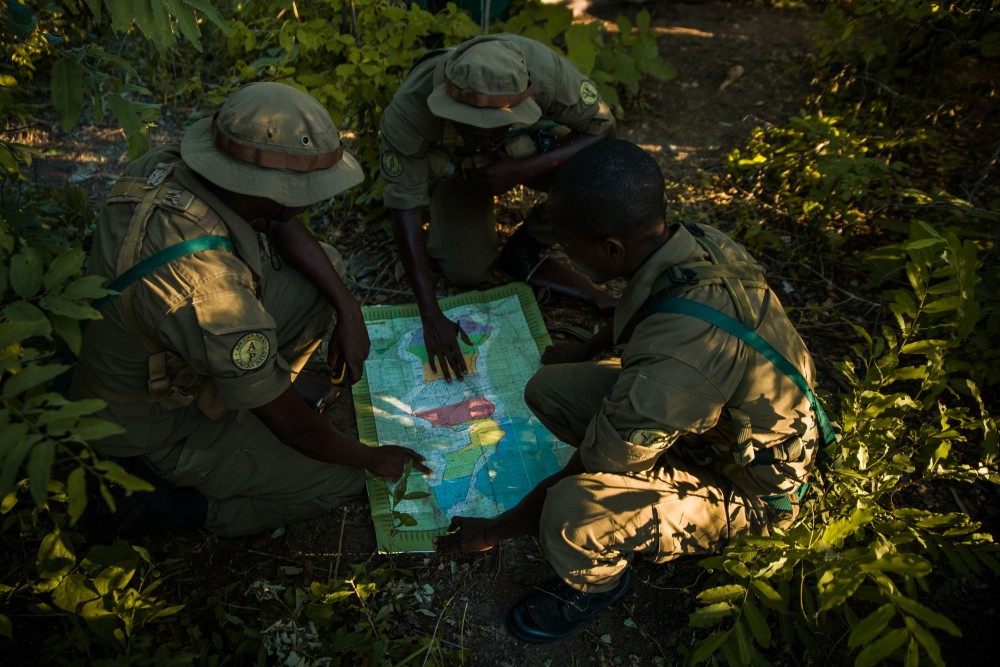 © Naude Heunis
To protect wildlife, we have created Law Enforcement units in each of the parks under our management which are composed of highly trained and equipped rangers operating on foot, horseback, boats, in vehicles, helicopters and airplanes. Some teams even have K9 units. The overall goal of these teams is to uphold the country's wildlife laws, safeguard wildlife populations within parks, keep illegal activity out of the parks like poaching, and provide safe places for the surrounding human communities.
Reintroducing Cheetahs to Historic Habitats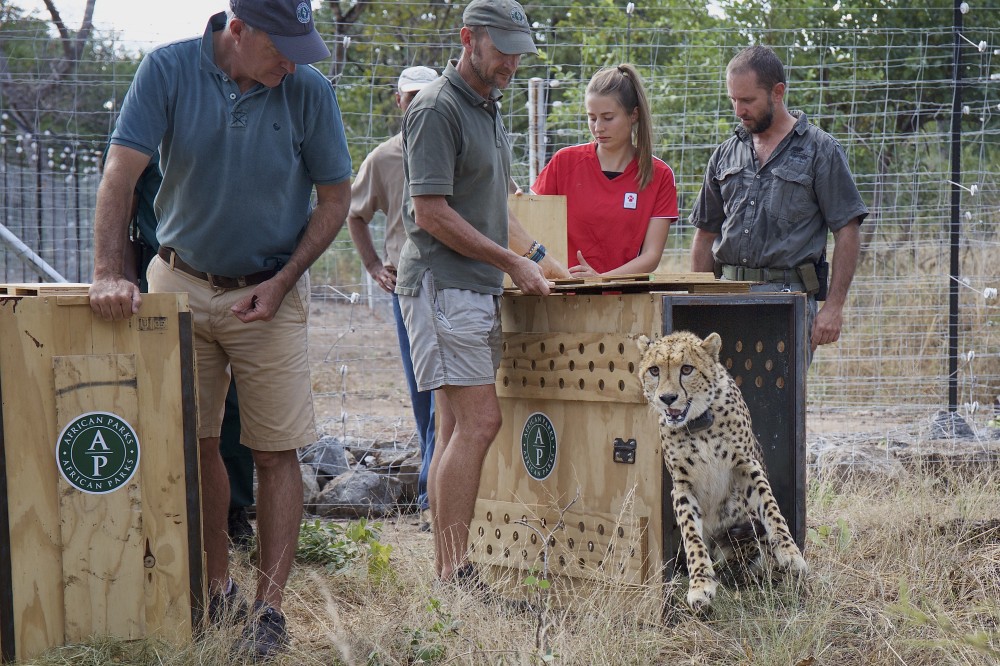 © Frank Wietzer
Once a park is secure, we assess the viability of bringing key species back that have been hunted to local extinction. We reintroduced cheetahs to Liwonde in 2017, Majete in 2019, and Bangweulu in 2020. Considering that cheetah populations in protected areas have grown while those outside of well protected areas have plummeted, increasing the population range of these iconic cats and reintroducing them to well-protected habitats is critical to their long-term conservation.
Investing in Local Communities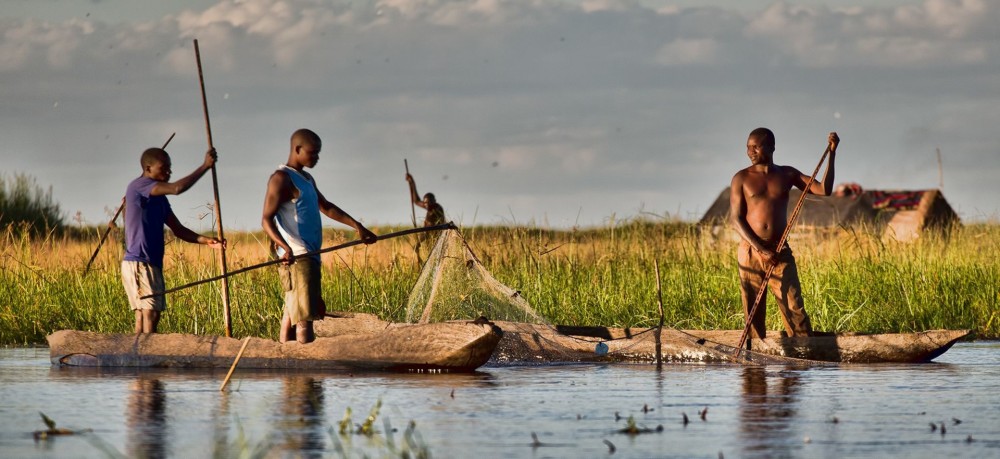 African Parks employs local community members, invests in education, provides health care and attracts tourism to parks which benefits local communities. In 2020 alone we created 3,219 jobs, generated $3.07M in tourism revenue and received over 43,000 tourists in the 19 parks under our management. Further, we built and supported 105 schools and provided more than 108,000 people with access to healthcare. The future of protected areas hinges on whether the people who live in and around these areas value them, and to truly value them they must benefit from them.
Sign Up To Receive More Good News Like This