Dear Friends,
Mozambique has declared a state of emergency following the devastation wreaked by the strong Category 2 Cyclone Idai, which made landfall near Beira, its second largest port, on the 14th of March.
An unprecedented humanitarian crisis is evolving, with floods of up to six metres consuming 3,000 squarekilometres of densely populated landscape. An inland ocean now covers land 25 kilometres from the coast.  

In the immediate aftermath of the storm, the death toll is expected to surpass 1,000 people, but the UN estimates that about 600,000 in Mozambique alone will be affected. Tens of thousands of people have lost their homes, while roads and bridges have been washed away and communication and power supply have been severed.

While thousands seek refuge, waiting for rescue, food, clean drinking water and medical aid, further heavy rains and high tides are expected to exacerbate the situation. Rescue and relief efforts are overwhelmed and severely constrained, with more people, equipment and resources required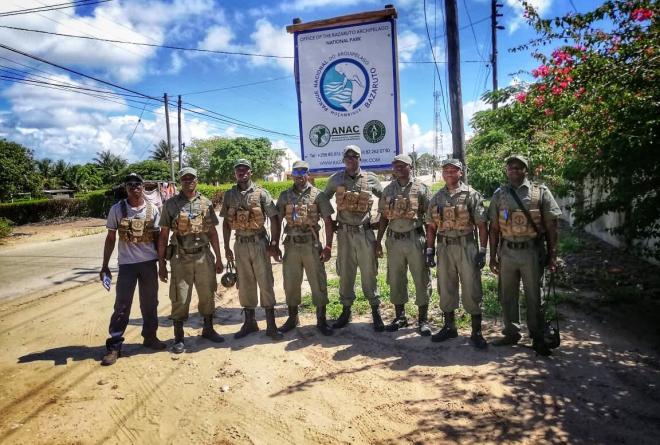 © African Parks
African Parks is in a position to provide desperately-needed support to assist efforts in Mozambique. Bazaruto Archipelago National Park lies 200 kilometres to the south of Beira, and our staff and teams there are mobilizing to reach it today, bringing aerial assistance, boats and ground crews to the hardest hit areas west of Beira on the Buzi river.

We rarely issue this type of request, but in light of the urgent circumstances we are asking for your help. Emergency relief efforts are running against the clock, as 15,000 people are still waiting to be rescued, families and many children clinging to roof tops and trees trapped by the vast scale of flooding.

With your help, we're launching an operation to provide emergency support aligned with central rescue efforts and Mozambique authorities. These include:
A helicopter with rescue equipment on board and a pilot with experience in conducting rescue operations.

Two boats from Bazaruto, consisting of two professional skippers and four adept rangers. The boats will join the South African rescue team on the Buzi river.

A ground crew with rangers to support as required.

We will also assess the possibility of deploying an additional five rangers upon completion of their advanced medical training next week.
Every dollar that you are able to contribute counts, and will go directly to our relief efforts. The more help that we receive from you will extend our support, keeping the helicopter in the sky, the boats on the water and teams on the ground for longer to bring safety and resources to countless people at immediate risk from one of the worst weather-related natural disasters ever to hit southern Africa.
Make a Donation
The scale of this crisis is critical and spiraling. Tens of thousands of lives are at immediate risk, and hundreds of thousands will be impacted in the days and weeks to come by shortages of clean drinking water, food, electricity and the increasing threat of disease. We are in a position to help people and our partners save lives, and so we ask of your support in this time of great need.

We will keep you apprised of developments from our teams on the ground.

With sincere thanks,

African Parks
Read in Portuguese