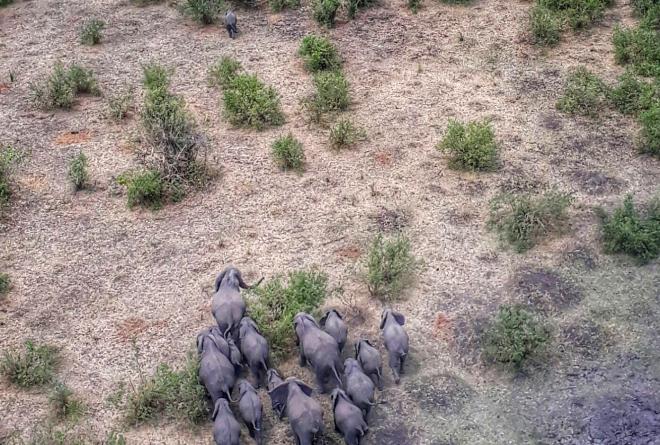 © Lilongwe Wildlife Trust
A young elephant has been rescued and reunited with its family after it was caught in a wire snare in Liwonde National Park in Malawi. This heart-warming photo shows the herd rushing towards the calf after the snare was safely removed. A tourist had spotted the injured elephant and alerted the park's staff and Lilongwe Wildlife Trust's Wildlife Emergency Response Unit.
The calf was tranquilised, and the snare was removed as its family waited close by. The team on the ground was able to witness the emotional reunion with its family. Liwonde's rangers have removed more than 31,000 snares since we assumed management of the park in 2015. Wire snares used for poaching pose a serious threat to wildlife across Africa. Snares are simple, cheap, easy to make and set, but nearly impossible to escape as anything walking in their path can get caught. The removal of these snares and the prevention of setting them in the first place is vital to ensuring that wildlife remains safe, free of harm, and can breed and thrive. Thank you to our partners, the Lilongwe Wildlife Trust, for helping us ensure that this little calf lives long into the future.