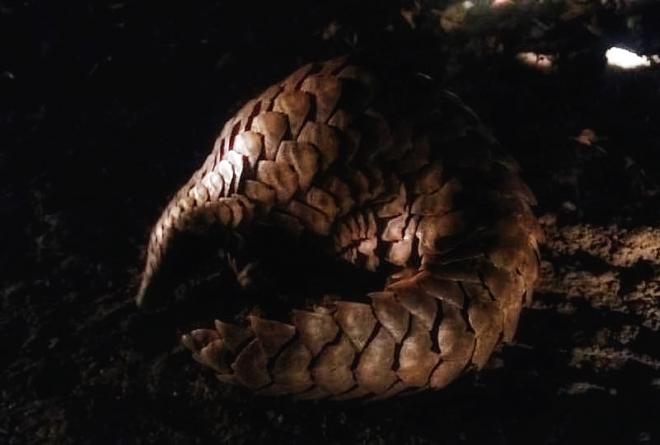 A rare pangolin has found sanctuary in Majete Wildlife Reserve in Malawi, thanks to local community members who live adjacent to the park. This little pangolin was found by a group of young cattle herders in Pende Village, south of Majete, and was brought to the village Headman who carefully transported it to a village close to Majete. The Headman from this village contacted Majete staff to come and collect the pangolin and release it into the reserve - where it is now under our Rangers' protection. Earlier this year, another pangolin was also brought to the reserve by one of the local Chiefs and released into the wider park.
Community engagement has been a core pillar of our work since we assumed management of Majete in 2003, in partnership with the Department of National Parks and Wildlife. We are grateful to these communities for their ongoing support, and in these particular cases these are helping to protect a severely threatened species. Approximately 300 pangolins are poached every single day, making these unusual animals the most illegally trafficked animals in the world! Also known as "scaly anteaters", pangolins are found throughout Asia and Africa, but their numbers are dwindling as a result of poaching for their scales the international illegal wildlife trade. Considering the immense pressure on pangolins it is extremely encouraging to see the collective support Majete and its wildlife has received from the villages surrounding the reserve. 
Help us continue to secure a future for wildlife by donating today - every dollar goes to the parks where it's needed most. 
Donate