Law Enforcement
The most critical and foundational component for the long-term sustainability of any park is effective law enforcement, and this is our top priority. With the largest ranger force for any one NGO in Africa, with 1,328 rangers and growing, African Parks provides safety and security for each park under our management, the surrounding communities, and the broader region. If a park is to become sustainable for the long-term, the security of the parks is a prerequisite for poverty alleviation, economic development, and for providing safety for all wildlife and their habitats.
African Parks is fully responsible for the law enforcement of 20 parks under our direct management, spanning more than 17 million hectares. Our rangers are often the only security force, not only for areas around the parks, but across entire regions, providing stability for local people across more than eight million hectares, almost doubling our impact. In 2021, our rangers confiscated 28.4 tonnes of illegal wildlife products including ivory and bushmeat, removed 26,459 snares and made 2,687 arrests across the parks.
The thousands of foot, horseback, boat, vehicle and aerial patrols we conduct year-round are also complemented by networks of supporting communities who provide information on poachers and other illegal activities.
By supporting our law enforcement efforts, you are helping us with the most critical aspect of protecting the parks while providing security for both wildlife and to some of Africa's most vulnerable people.
Law Enforcement Training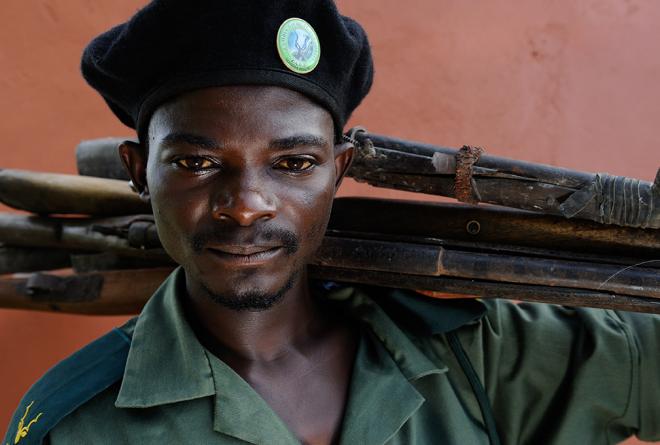 © Lorenz Andreas Fischer
Proper and frequent training is one of the most important elements of creating an able and well-disciplined law enforcement team to counter illegal activities and effectively manage the park. Poaching across most of Africa, including many of the parks we manage, is increasingly carried out by well organised and heavily outfitted crime syndicates and terrorist groups, who deal in the trafficking of elephant ivory, rhino horn, game meat, and other animal parts including bones and skins. In these situations, the level of training needs to be enhanced to ensure law enforcement is able to cope with these highly volatile environments. In other parks in well-governed countries, where the rule of law is still in place and intact, law enforcement teams need to be trained in interacting with communities who often have legal rights to be inside the park. 
Foot Patrols
Well-trained and equipped law enforcement teams protect the parks and their natural resources from illegal fishermen, bushmeat poachers, or even highly militarised ivory poachers. Regular foot patrols provide a noticeable presence of qualified rangers in the parks, and position units to react to and counter illegal activity in a timely way. Often just the knowledge that they are on the ground patrolling the park serves as a major deterrent to poaching.
Removal of Snares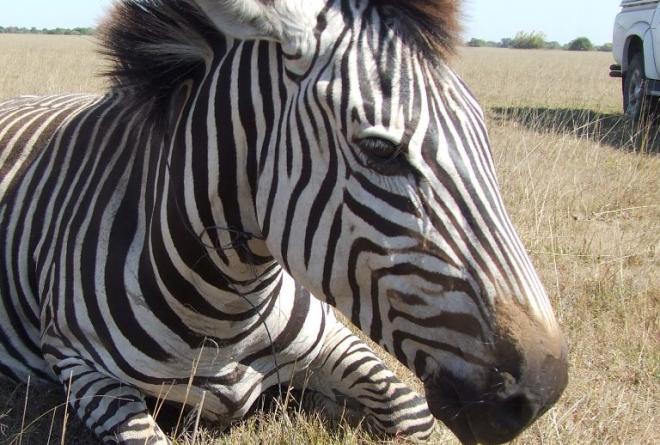 © Carl Huchzermeyer
Wire snares are widely used to capture animals for bushmeat. They are cheap, easy to set, and are indiscriminate, capturing anything that walks through their path, often resulting in horrific injuries and a slow and torturous death. The impact snares are having across Africa is the largest contributor to the ongoing bushmeat crisis. Besides deterring the setting of snares, foot patrols are able to disassemble and remove snares throughout the parks, tens of thousands have been removed to date.
Aerial Surveillance
Staying ahead of poachers is a vital part of effective law enforcement, and given the vast landscapes our teams at African Parks have to manage, helicopters and other types of aircraft serve as "eyes in the sky" providing the critical, real-time surveillance needed to protect the park adequately. They can also help deploy law enforcement teams, or even provide rescue operations in emergency situations, saving human lives.
Specialised Units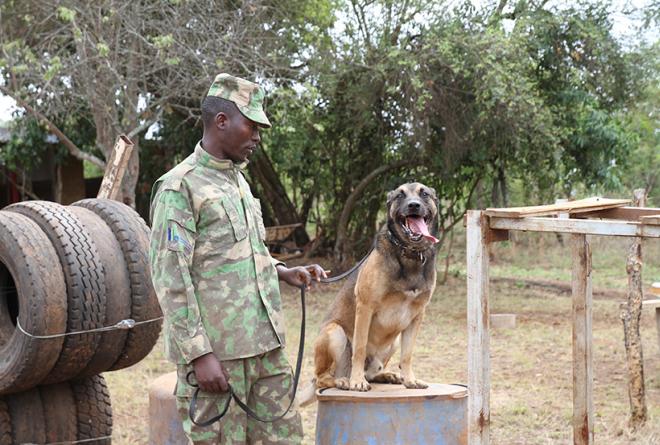 © Jes Gruner
In unique instances, parks need the services of specialised teams to counter the most pressing threats. The parks' "Rapid Response Units" are made up of a group of highly skilled and well-equipped individuals who are trained to respond to specific threats. In Chad, many of the poachers travel by horseback, so our law enforcement teams have been trained to do the same. In Akagera in Rwanda, a dog unit has been established to protect endangered and heavily targeted species by poachers, like rhinos, and enable law enforcement to track down identified groups of individuals.
Please consider joining African Parks to help support and grow our critical ranger force who are the front-line defense and the ultimate protectors of Africa's wildlife.
Donate Now