African Parks Assumes Management of First Marine Reserve:
Bazaruto Archipelago National Park in Mozambique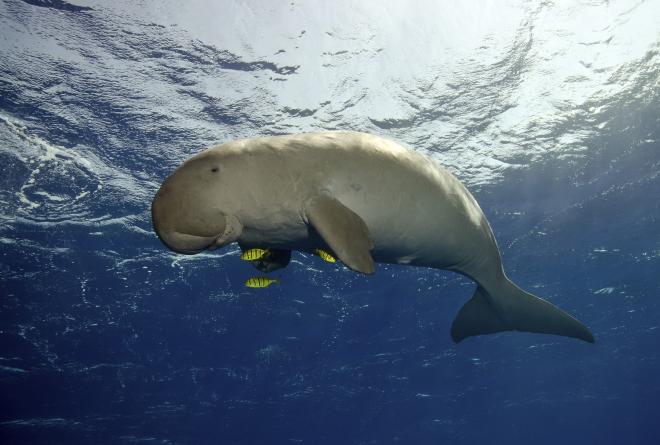 © Christian Schlamann
Inhambane, Mozambique: The National Administration of Conservation Areas (ANAC) and conservation NGO African Parks announce the signing of a 25-year agreement to restore, develop and manage Mozambique's Bazaruto Archipelago National Park and revitalize it to become one of the leading and most productive marine protected areas in eastern Africa. ANAC directs the management of Mozambique's National Parks and Reserves and African Parks manages national parks and protected areas on behalf of governments across Africa.  Bazaruto will be the thirteenth park to come under African Parks' management and is the first marine reserve within their portfolio.
The Bazaruto Archipelago National Park (BANP) was declared a protected area in 1971, when its unique ecological value was first recognized. The park spans 143,000 hectares of productive seascape and includes a chain of five islands. Three of the islands are permanently inhabited by approximately 5,800 people who rely heavily on the area's marine resources for subsistence and their primary livelihoods.  The park is a critical sanctuary for numerous species of marine megafauna including dolphins, sharks, whales, whale sharks, manta rays and turtles. Bazaruto also harbours the last viable population of dugongs in the Western Indian Ocean. The park includes a range of terrestrial and marine habitats including coastal dunes, rocky and sandy shores, coral reefs, mangrove forests and seagrass meadows. These habitats provide refuge for over 180 species of birds, 45 species of reptiles, 16 species of terrestrial mammals, 500 species of marine and coastal mollusks, and 2,000 fish species, making it an important conservation area and a coveted and exceptional tourism destination.
However, this splendid marinescape is under threat due to illegal and unsustainable fishing practices, unregulated natural resource use, and uncontrolled tourism activities. This not only threatens the park's biodiversity but has also resulted in considerable losses in park revenue, and leads to further impoverishment of local communities.
"Bazaruto is an extraordinary conservation area whose time has come to be sufficiently protected and revitalized" said Vice Minister of the Ministry of Land, Environment and Rural Development- Celmira Frederico Pena da Silva. "It is our vision that in partnership with African Parks we can deliver effective management that will lead to the protection of natural resources, and that local communities through enhanced nature-based tourism- will be able to sustainably derive benefits from the park. Together, we can finally elevate Bazaruto to its rightful position as one of Africa's greatest marine sanctuaries".
African Parks' immediate focus will be on strengthening law enforcement to mitigate the most immediate conservation threats and building support for the park through community engagement. Needed infrastructure for park management will be established; marine and terrestrial ranger patrols will be augmented in conjunction with aerial surveillance; and conservation monitoring will concentrate on key species and their habitats. Local community employment will be enhanced through hospitality training and exclusive tourism activities will be explored as alternative livelihood opportunities, while local enterprises will be developed to aid in poverty alleviation. The addition of Bazaruto to African Parks' portfolio, and the initial support for these immediate and critical actions, are being made by several donors including the Wyss Foundation, who made a significant multi-year challenge grant earlier this year to enable African Parks to bring new parks under their management.
"Bazaruto has the tremendous opportunity to show how a national park can create a conservation-led economy, where the protection and management of wildlife and their habitats not only ecologically restores the park, but can create economic benefits for local communities" said Peter Fearnhead, CEO of African Parks. "We are honoured to enter into this 25-year agreement with the Government of Mozambique to manage this exceptional marinescape for the benefit of both the wildlife and people of Mozambique".
About African Parks: African Parks is a non-profit conservation organisation that takes on the complete responsibility for the rehabilitation and long-term management of national parks in partnership with governments and local communities. With the largest counter-poaching force and the most amount of area under protection for any one NGO in Africa, African Parks manages 13 national parks and protected areas in nine countries covering over seven million hectares in Benin, Central African Republic, Chad, the Democratic Republic of Congo, the Republic of Congo, Malawi, Mozambique, Rwanda and Zambia. Visit www.africanparks.org to learn more. Follow us on Twitter, Instagram and Facebook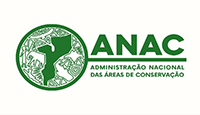 About the National Administration of Conservation Areas (ANAC) of Mozambique: Founded in 2011, ANAC is an institution of the State responsible for the conservation of biodiversity and the sustainable development of ecotourism in Mozambique. Its main functions involve planning, coordination and implementation of activities in conservation areas, in partnership with other organizations and local communities. Conservation Areas managed by ANAC occupy about 25% of the Mozambique's national territory, including seven Parks, seven National Reserves, and 70 sport hunting areas divided into 20 official hunting grounds, nine hunting blocks, and 13 community programs. Visit http://www.anac.gov.mz/ to learn more