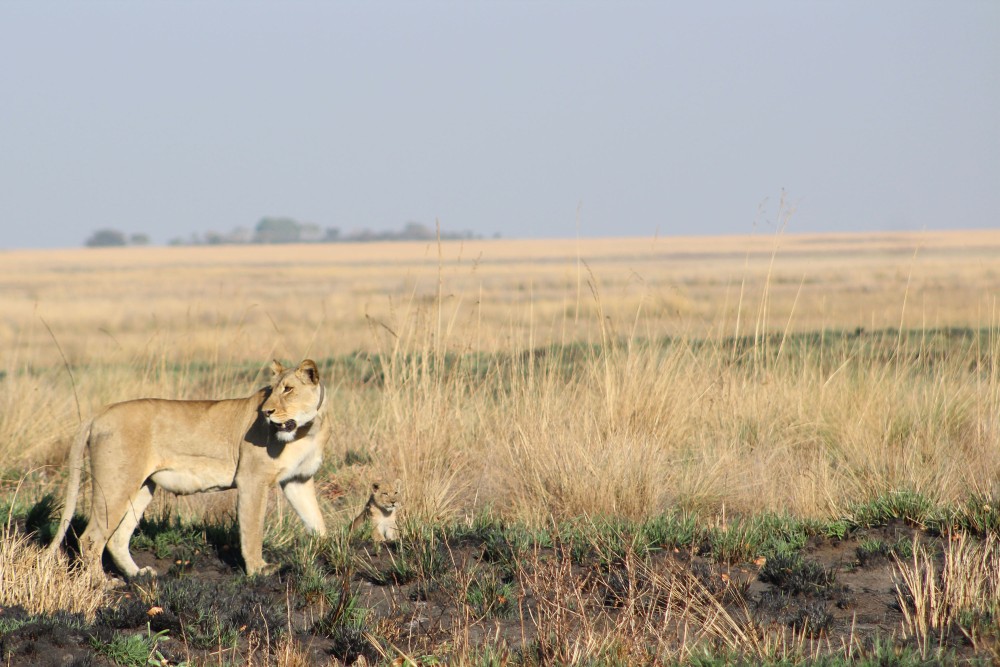 © Liuwa Plain National Park
We regret to announce that following shortly after the passing of the iconic lioness Lady Liuwa, which was reported on the 10th of August, another dominant lioness in Liuwa Plain has died from natural causes. The lioness, known as Sepo, was the first breeding female to have been introduced to Liuwa Plain in 2011 since the 1990s, when all but one lion, Lady Liuwa, had been eradicated by poaching and illegal trophy hunting. Sepo had formed a remarkable alliance with Lady Liuwa, hunting while Lady watched over her two 11-month-old cubs, but sadly she disappeared soon after Lady's death.
An extensive ground and aerial search was initiated for Sepo, leading to the recent discovery of her intact collar and other signs which suggested that naturally shifting pride dynamics resulted in her death. Based on satellite records from their GPS collars, it is likely that after Lady's passing in mid-August Sepo had a fatal encounter with the recently translocated male lion. This was most likely due to rivalry associated with Sepo's cubs, which was her second litter, and is a natural pattern of behaviour among lions particularly within a recovering pride.
The pride dynamics appear to have since stabilised, and we are pleased to report the promising news that both of Sepo's 11-month-old male cubs survived and subsequently reappeared with their older sisters, who are continuing successfully to care for them. We were recently further encouraged by the confirmation that one of these sisters is now also nursing a new cub. This new addition brings the total population to seven lions.
Through management of Liuwa Plain in partnership with the Department of National Parks and Wildlife (DNPW) and the Barotse Royal Establishment (BRE), we remain committed to the protection of this small but progressively recovering pride, which comprises a new breeding male and several breeding females. In collaboration with the Zambian Carnivore Programme (ZCP) we will continue to track each lion and closely monitor the development of the population.