Something wonderful is happening in Nkhotakota Wildlife Reserve in Malawi. African Parks is creating a safe harbor for elephants, a highly threatened species. The results speak for themselves, with signs of the first elephant calves born in the reserve from the elephants that were translocated in 2016. 
Nkhotakota was once home to more than 1,500 elephants. Over the last two decades, lack of protection coupled with the insatiable demand for precious ivory reduced this once vibrant herd to fewer than 100 individuals, and most of the other wildlife had been hunted out too. Just two years ago, Nkhotakota, which spans 1,800km2 was just an empty forest; and the silence was deafening.
But African Parks envisioned something else for this landscape.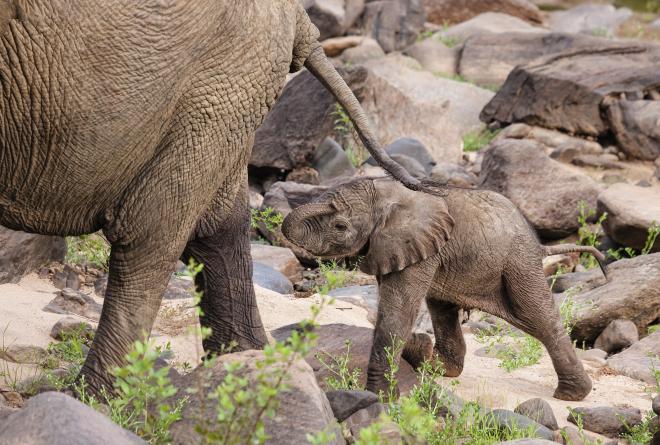 © Frank Weitzer
That's when '500 Elephants' was born. We decided we would repopulate Nkhotakota with elephants from Liwonde National Park which, also under management by African Parks since August 2015, has had the challenge of too many elephants in that small park who have been causing conflict and putting pressure on natural habitats. Between July and August in 2016 African Parks 261 elephants were successfully moved from Liwonde to a sanctuary within Nkhotakota. So, what has happened since?
The elephants are thriving. There have been several recent sightings by our Park Manager and Rangers on patrol of very young elephants that have been born in Nkhotakota in the last six months. While we have yet to confirm numbers, given gestation is 22 months for elephants we can confirm that these calves were conceived in Liwonde, that they made the journey safely to Nkhotakota, and they have now provided new life to this once empty park.  
Their future remains bright.
Not only is there adequate space and resources for these elephants, the 96km of park perimeter fencing completed in the last 12 months has almost eliminated human wildlife conflict.
These elephants will soon be joined by 240 others, coming from Liwonde and Majete Wildlife Reserve over June to August later this year. In just two short years, Nkhotakota has been transformed and is brimming with new life, providing hope to Malawi and its elephants.
Be the first to watch the  newly released 500 Elephants film showing the progress made so far.
In conservation, good news is often just the absence of bad news.  Here at African Parks, we like to bring you the good news that is happening all around us.
Share the #GoodNews
To learn more about 500 Elephants please visit www.500elephants.org