National Geographic Joins Forces with African Parks, the Republic of Benin and the Wyss Foundation to Protect Critical West African Ecosystem
Benin's Pendjari National Park to be Safeguarded as Part of a Groundbreaking, Multiyear US$23.5 Million Conservation Initiative
LONDON (Jan. 31, 2018): Today, the National Geographic Society, African Parks, the Wyss Foundation and the Republic of Benin announced a groundbreaking partnership to help secure and rehabilitate one of the last remaining wild landscapes in all of West Africa, Benin's Pendjari National Park. Together, the four partners are initially committing more than US$23M to safeguard the park.
African Parks, a conservation non-governmental organization (NGO) that manages protected areas across Africa, assumed management of Pendjari, a World Heritage site, in partnership with the Presidency of the Republic of Benin in May of 2017. Earlier that year, Mr. Hansjörg Wyss, a member of African Parks' board of directors, made a transformational commitment to support parks currently under African Parks' management, and to help it bring up to five new parks into the portfolio.
The National Geographic Society's monetary commitment of US$7.5M over five years complements a portion of the Wyss Foundation's commitment to African Parks for Pendjari National Park. This partnership aims to protect, restore and revitalize Pendjari's extraordinary landscape through increased operational effectiveness, scientific research, innovative technology and visually compelling storytelling.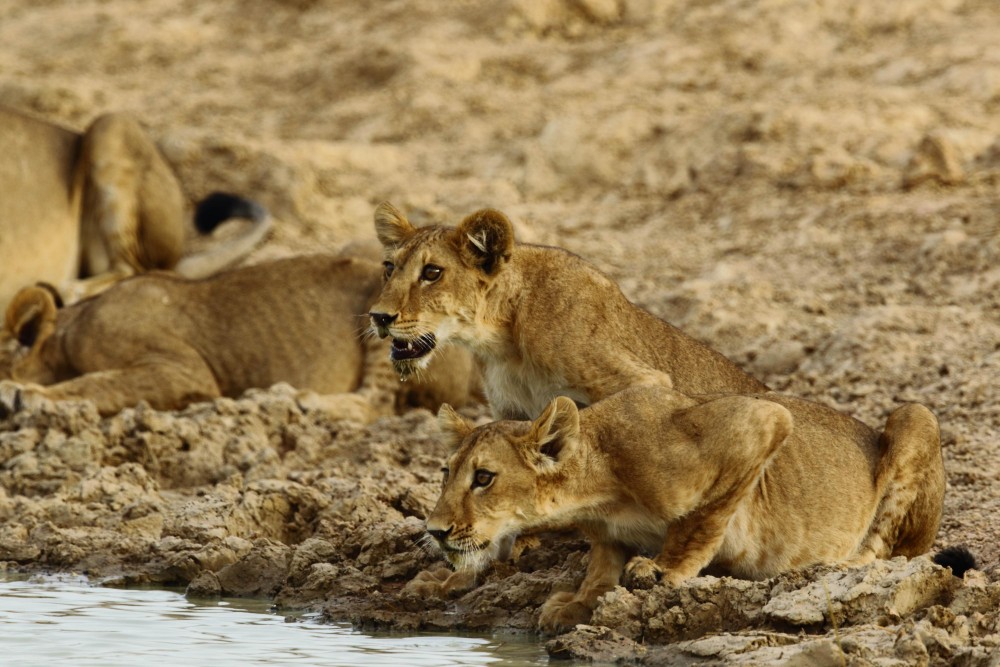 © Jonas van de Voorde
"Today's announcement is a testament to the power of partnerships," said Gary E. Knell, president and CEO of the National Geographic Society. "At National Geographic, we strive each and every day to achieve a planet in balance. Combining forces with African Parks, the Wyss Foundation and the government of Benin, we are capitalizing on the unique capabilities of each organization – including on-the-ground management, cutting-edge science and exploration and storytelling prowess – to create an unprecedented model for conservation."
For almost two decades, African Parks has implemented a successful private-public partnership model to conserve Africa's wildlife and remaining wild areas, providing expertise in highly effective protected area management that will be brought to bear in the day-to-day management of Pendjari. National Geographic will complement this work by leading science-based exploration of the park; developing technology to monitor and protect the site; convening stakeholders to develop a large-scale management plan; creating educational materials relevant to the community; and producing visually compelling materials that make the case for long-term financing and protection. 
"We are extremely pleased to be partnering with the National Geographic Society for the continued protection of Pendjari National Park," said Peter Fearnhead, CEO of African Parks. "The scale of this commitment, and the Society's ability to help advance scientific research, develop technological solutions, and shine a spotlight on this invaluable ecological landscape, will help us to ensure its future."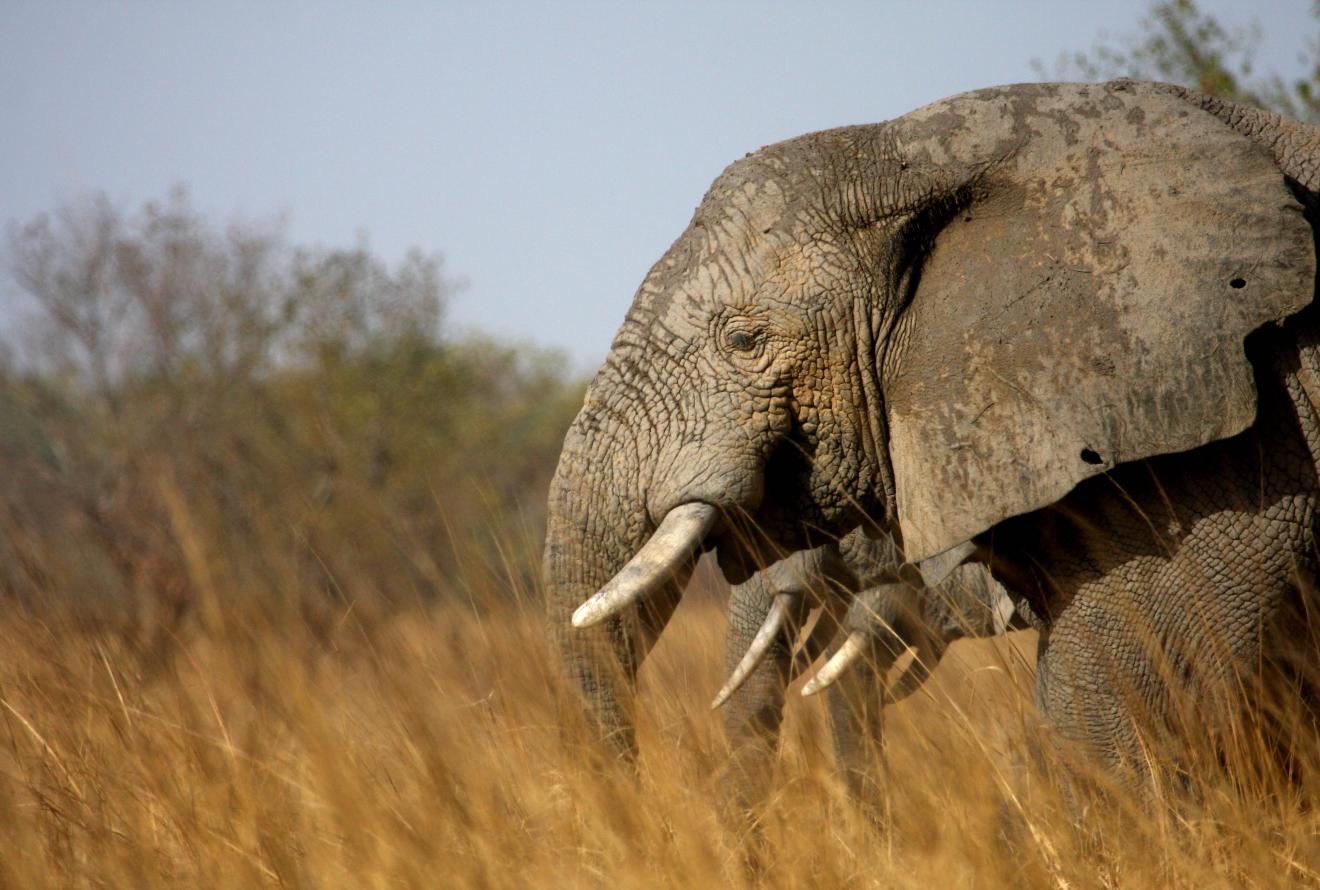 Pendjari, which is located in the northwest of Benin and measures 4,800 square kilometers, is an anchoring part of the WAP complex (W-Arly-Pendjari) spanning across three countries: Benin, Burkina Faso and Niger. It is the largest remaining intact ecosystem in the whole of West Africa and the last refuge for the region's largest remaining population of elephant and the critically endangered West African lion; along with cheetah, antelope, buffalo and many other species.
According to Patrice Talon, President of the Republic of Benin, "the Pendjari National Park is an exceptional reserve, which was under threat because of poaching. This partnership with African Parks, the National Geographic Society and the Wyss Foundation encourages us to continue our efforts to reveal the potential of the Pendjari. The international collaboration for this reserve is extraordinary, especially because it comes at a time when my government is committed to making tourism a lever for long-term development. It is all at once a matter of preservation of our environment and our natural resources, sustainable tourism and social impact."
This globally important reserve, the last stronghold for key species in West Africa, faces major threats, including poaching, demographic pressure on surrounding land, and exponential resource erosion. In a progressive step to protect the nation's natural heritage, the government of Benin committed US$6M to the park in 2017, and the Presidency of the Republic of Benin put in place a plan to revitalize and protect Pendjari as part of its investment and development program, "Revealing Benin."
Said Jonathan Baillie, National Geographic Society's chief scientist and senior vice president, Science and Exploration: "The world's most dynamic ecosystems are continually threatened by human encroachment, mismanagement and the lasting effects of climate change. Through this partnership, National Geographic is furthering its commitment to the lasting sustainability of significant natural landscapes and the remarkable species that inhabit them."
"This is an exciting collaboration between the Wyss Foundation, National Geographic, African Parks and, most importantly, the government of Benin," said Mr. Wyss. "This effort is an example of how combining the best abilities of different conservation organizations and government can achieve lasting impacts."
Other key funders of Pendjari National Park include the Wildcat Foundation to help improve law enforcement and counter poaching, and the Elephant Crisis Fund and the Lion Recovery Fund for specific species-related research and protection. All three organizations are committed to protecting this critically important landscape.
Please click here to read the French version of the announcement. 
To learn more about the partnership and Pendjari click here
Learn More >