Leadership from Conservation Organisation African Parks Led a Tour Across National Parks in Mozambique and Rwanda.
Last month, African Parks – led by African Parks' President, Prince Harry, The Duke of Sussex and CEO Peter Fearnhead – welcomed groups of U.S. public officials, conservationists, and philanthropists as they toured national parks in Mozambique and Rwanda to learn about best practices in protected area management on the continent. During the trip, the visiting delegations were given a firsthand look at our innovative and well-established model of park management, which brings local communities and government stakeholders together with conservation experts.
The public-private partnership model, pioneered by African Parks, is an example of how to successfully develop long-term solutions to park management in partnership with government and local communities. The official delegation led by U.S. Senator Chris Coons included Senators Rob Portman and Gary Peters, as well as Representatives David Price, Dave Joyce, and Chrissy Houlahan. They were joined by an independent group including executives from the ICCF Group - which supports the leadership of the International Conservation Caucus in the U.S. Congress and parliamentary conservation caucuses in 20+ countries across the globe - as well as additional leaders from the conservation and community development sector. Both delegations visited Bazaruto Archipelago National Park in Mozambique (the first marine reserve to fall under African Parks' management) and Akagera National Park in Rwanda (Central Africa's largest protected wetland). The African Parks and ICCF leadership team also independently and separately travelled to Kafue National Park in Zambia.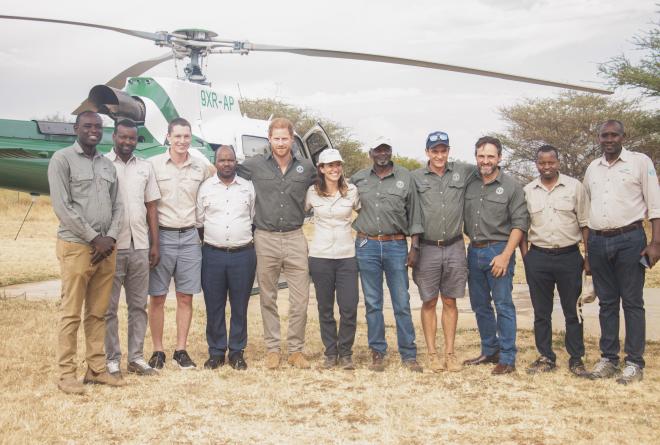 © African Parks
This trip was an opportunity to show global leaders that conservation and community development can be mutually reinforcing. African Parks demonstrates that the right kind of conservation model is one that works in partnership with sovereign African nations to find local solutions to the holistic and long-term management of their vital national parks, which also benefit the communities that live in and around them, and are dependent on them.
Throughout, there were multiple stops at local projects and businesses – including an initiative in Mozambique that turns plastic pollution collected by local women's groups into construction materials, a successful community cooperative in Rwanda for families to sell harvested goods, a number of community and education facilities, and a recently launched local fish farm.
African Parks currently manages 22 national parks and protected areas in 12 countries covering over 20 million hectares in: Angola, Benin, Central African Republic, Chad, the Democratic Republic of Congo, Malawi, Mozambique, the Republic of Congo, Rwanda, South Sudan, Zambia, and Zimbabwe. Our goal is to manage 30 parks by 2030, protecting the largest and most ecologically diverse portfolio of parks under management by any one organisation across Africa. Our purpose is to rehabilitate each park, making them ecologically, socially, and financially sustainable in the long-term, unlocking their full value for the mutual benefit of both wildlife and people.
As President of African Parks, The Duke of Sussex works with our leadership team on conservation efforts throughout Africa. He participates in board meetings and strategic planning sessions, hosts political and strategic visits to the parks, and works with key public-private stakeholders.