22,000 and Counting
There is a bushmeat poaching crisis occurring across Africa, where great apes and other primates are being hunted unsustainably for food or trafficked for the illegal global pet trade. A recent New York Times article reported that smuggling in 2013 had ruthlessly claimed 22,000 wild apes – who had either been trafficked or killed.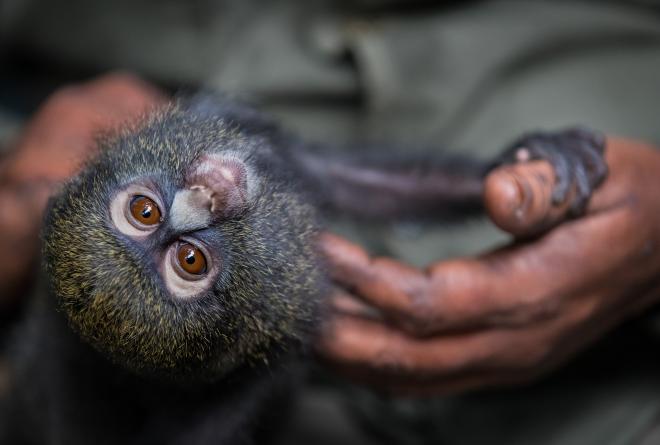 © Marcus Westberg
Today, we are protecting that the same number of critically endangered western lowland gorillas in Odzala.
Sixty percent of that entire species lives in the Republic of Congo; and Odzala National Park, which has been under our management since 2010, is home to an estimated 22,000 western lowland gorillas and 2,700 chimpanzees.
In Chinko in the Central African Republic, our initial results from the first known survey conducted in the region in 2015 indicated there are as many as 800 chimpanzees living just east of the conservation area.
These parks under our management are critical refuges and have now become safe havens for so many species.
And our rangers are their protectors.
They are constantly removing snares, preventing illegal activity, and sadly, having to rescue baby chimps and other primates who are victims of the illegal wildlife trade.
But we're doing everything we can to keep them safe, and we need your help.
Donate Now
Please consider a donation today where 100% of your support goes to the parks, and helps us carry out urgent activities from training and equipping our rangers, to patrolling and surveying vast landscapes, and working with local communities, to protect Africa's remaining wild landscapes and to keep wildlife wild, as they were meant to be. 
To read the full New York Times article, please click here.