Dear Friends,
Meet the 10 newest protectors of Akagera National Park in Rwanda: Thor, Odin, Leo, Bella, Levi, Loki, Charlie, Kupa, Abu, and Athena.
These four-month-old puppies have just begun their training to become members of Akagera's canine anti-poaching team. They are starting with the basics - like learning their name, how to sit and stay, and how to walk on a leash. But in time, they'll learn incredibly valuable tracking skills and accompany their handlers on daily patrols to help safeguard the park.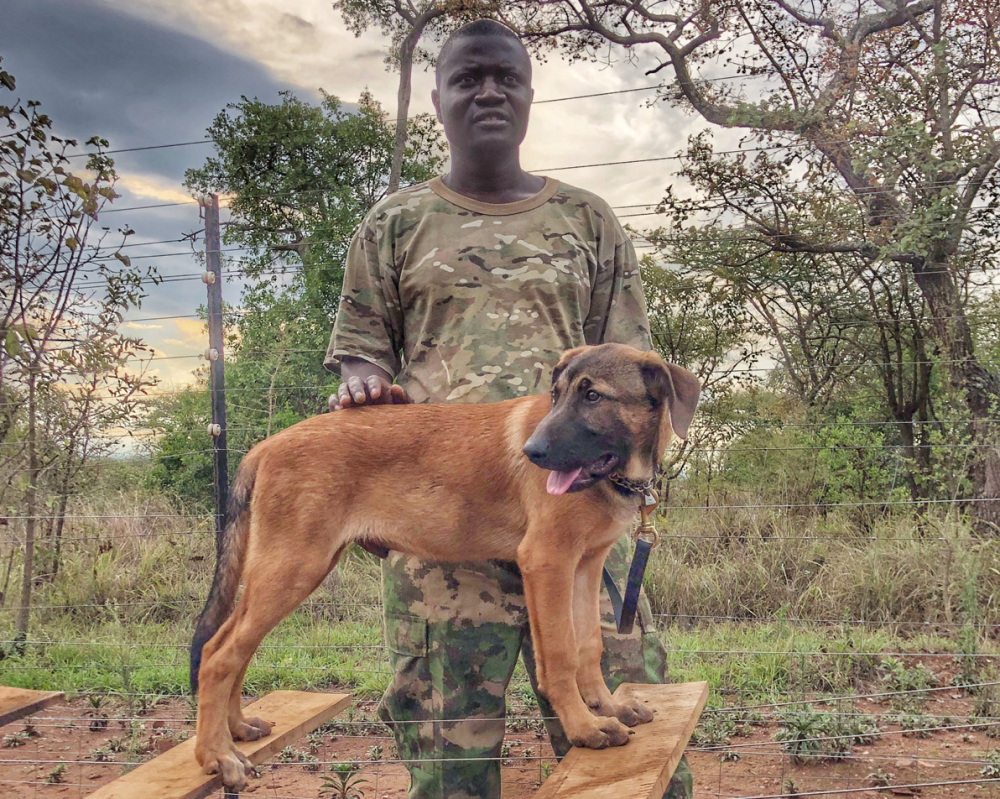 © Fran Read
These puppies will undergo training twice a day for the next six months and rest on the weekends.  During this time, an extraordinary bond will form between the puppy and its handler, which is paramount to the success of the program. 

"They are responding well, and just like children in a classroom, some are good at one thing and others at another. Thor, Levi, Loki and Charlie are outstanding on the obstacle course - moving quickly and with confidence; and they can even complete it off-leash. Kupa, Abu and Athena are particularly good at the obedience work. I'm very happy with their progress, as they are showing a lot of potential at such a young age and will soon be core members of our anti-poaching team". - Boaz Lukandu Washika, Head Trainer from Akagera.

Thanks to the efforts of our Rangers, including their canine counterparts, and due to community involvement, poaching has remained at an all-time low over the past three years in Akagera, a far cry from where we were almost a decade ago. Prior to 2010, when African Parks assumed management of Akagera on behalf of the Rwanda Development Board, lions and rhinos had been hunted out and 30,000 cattle were grazing inside the park. Poaching was rampant, and tourism was just trickling along.

Fast forward to today, and Akagera has become Rwanda's only Big Five destination, and is now home to a thriving lion and rhino population, elephants, leopards, and other iconic African species. In less than a decade the park has become over 75% self-financing from tourism, where last year we saw 37,000 visitors, half of whom were Rwandan nationals, who brought in over $1.6M to the park, and to communities.

Akagera has become a national treasure, and the park's trajectory has shifted from one of oblivion, to now being filled with prosperity and hope. 

Yours sincerely,

Jes Gruner
Akagera National Park  
Rwanda

P.S. If this story inspires you, you can donate to African Parks here, where every dollar goes towards protecting the parks under our management and safeguarding people and wildlife.