Building trust and empowerment creates a path to sustainable wildlife conservation in South Sudan
As African Parks' first year on the ground in South Sudan comes to an end, navigating and supporting the complex human landscape is just as important as understanding and protecting the natural one. Having established relationships with the numerous communities in and around Badingilo and Boma national parks, the next steps involve creating a viable land-use plan that considers both conservation objectives and sustainable development goals. Conservation photojournalist, Marcus Westberg, tells us more.
The Republic of South Sudan has a short but tumultuous history. Born out of one civil war, another followed soon after independence in 2011, and though peace was declared in 2020, it remains tenuous – not least because of the current conflict in the country's northern neighbour, Sudan.
"This area has been largely forgotten and left behind," says park manager, David Simpson. "But in some ways, it has also protected the wildlife, as everyone was focused on other things. So, while development and agricultural production have taken a backseat, it does mean that this massive wildlife resource is pretty much untouched."
Not entirely untouched, of course. White-eared kob and other migratory antelopes whose movements only bring them into contact with people for parts of the year, still abound, and the total number of wild animals might very well be greater here than anywhere else on the planet. However, more static species, such as zebra and buffalo, have been less resilient to bushmeat hunting and, as a consequence, have nearly disappeared. For similar reasons, the elephant population – targeted for their tusks – is less than 5% of what it was in the 1950s, and rhinos – whose horns are even more sought after – are most likely extinct.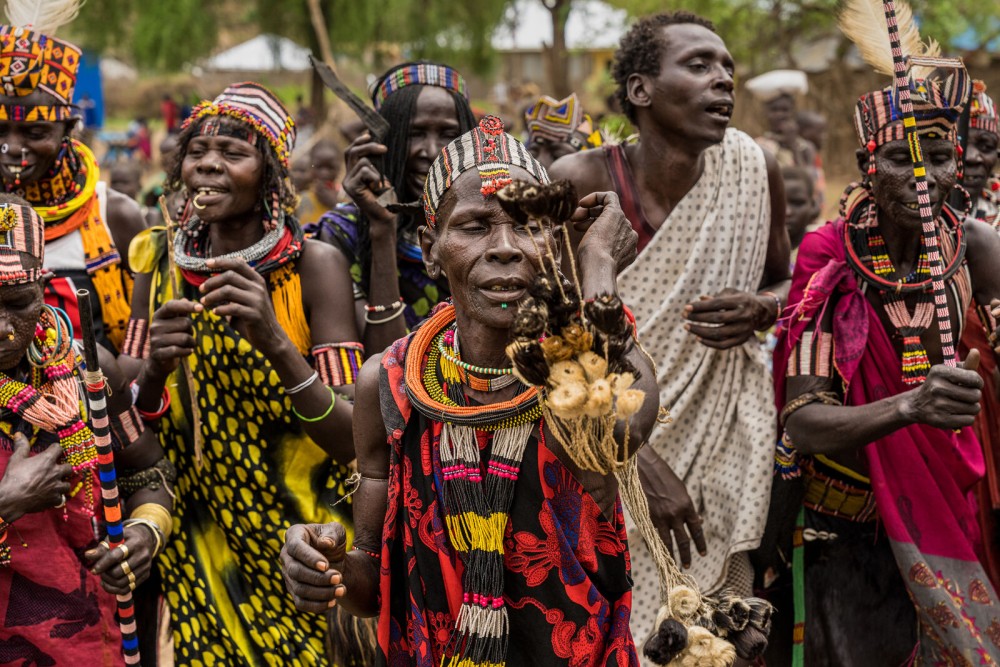 Working to find a way forward, David Simpson and his team are well aware of the delicate balance between conservation and infrastructure development. Though road construction is desired by many, it inevitably poses a grave threat to wildlife populations, as large-scale commercial poaching becomes difficult to avoid. Nevertheless, he understands the necessity of listening to, learning from and supporting the many communities in and around Boma and Bandigilo.
"Look, the main work that African Parks is here to do is to manage these protected areas and wildlife populations for the benefit of the people here. In doing so, in bringing good governance to the area, security will improve. That will have positive effects for agriculture, for education, for development in general."
In Lafon, a Pari community at the edge of Badingilo National Park, David Luwaya emphasises another aspect of the conservation process: local ownership.
"Everybody needs to participate and feel engaged, not just African Parks. The people should not think that these are the government's animals, but that these are our animals. When community members are being trained and paid to care for those animals, and when people see that there is money coming in from protecting them, they will feel ownership. They will see the importance of wildlife and say: no, I will not kill these animals."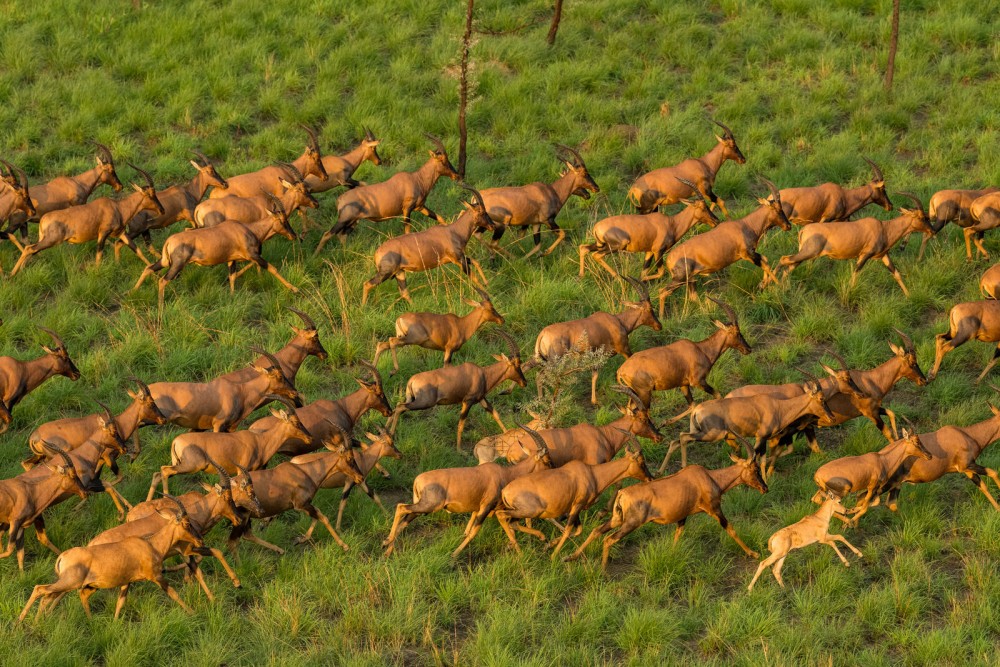 Encouraging that sense of ownership and allowing some sustenance-based use of wildlife and other natural resources while maintaining the ecological integrity of the landscape might require the introduction of a slightly different conservation model, at least outside the core conservation areas. For now, however, the focus remains on building relationships, establishing trust, and fostering a sense of inclusivity. To good effect, it seems; in Kassangor, Agnes Nakhalong has noticed a marked policy change in the last year.
"Coming here and involving our people in the process. Sending a delegation from South Africa. Even bringing people from our village to dart elephants in a helicopter [for research and collaring]. This has never happened before, and it gives us hope."
Finally, there are the easily appreciable benefits provided by employment. Already, over 200 jobs have been created, with many more expected in coming years. At Bala, African Parks' main base of operations, the first groups of rangers have completed a rigorous selection process and training. Yasir Kenya, a young Mundari man, sums up what many of them feel:
"I am so happy and proud. My community now knows that their son is a ranger with African Parks. Everyone is so happy that we are part of this project."
18 October 2023  – Marcus Westberg
Marcus is an award-winning conservation photojournalist and a Senior Fellow of the International League of Conservation Photographers who has documented more than half a dozen of the protected areas under African Parks' management.
Your Support Goes a Long Way
At African Parks we are working everyday to protect Africa's last wild landscapes. By donating to us, you are making a difference and are giving hope to people and wildlife across the continent.
Donate