Economic Impact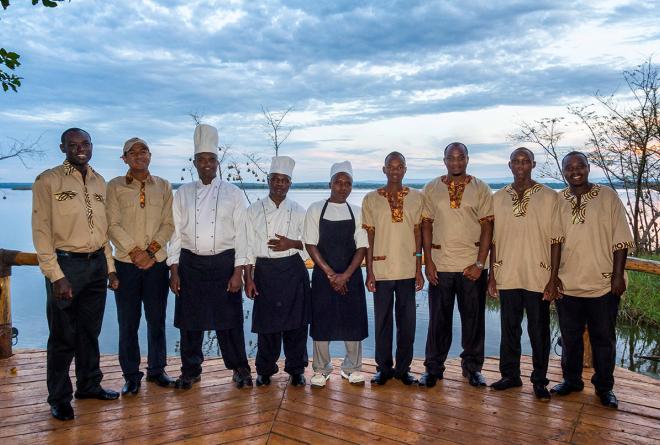 © John Dickens
Properly managed parks make a direct contribution to local and national economies. African Parks is one of the largest employers in most of the regions where we work, providing employment opportunities for thousands of people. We enhance economic impact my investing in tourism and other conservation-compatible enterprises with revenues going back to the parks and communities, aiding in economic development and poverty alleviation, eventually reducing the parks dependency donor support down the line.
In 2017 alone, African Parks contributed US$8.54 million towards salaries. Over US$3.9 million was generated from tourism revenue from the parks, an increase of 24 percent from 2016. Last year, Akagera in Rwanda saw 37,284 visitors of which 18,240 were Rwandan nationals and park revenue has increased to US$1.6 million, a 550 percent increase since 2010, making the park 75 percent self-financing in just seven short years. The overall outcome for 2017 was a contribution of US$43.5 million being invested in conservation efforts across Africa by African Parks.
Sustainability
Park sustainability has three main aspects that need to be addressed:
1. Ecological Sustainability - does the initiative have a positive impact on the habitat and animals within it?
2. Socio-Political Acceptability - will it benefit the local people?
3. Financial Viability - will it result in income flows for the park so that it can eventually sustain itself without donor funding?
Tourism is a mechanism to achieve all three of these dimensions as it turns the value of the protected area into tangible economic benefits creating the needed buy-in from local communities while using these funds to help sustain the park's conservation efforts.
Tourism
Local and international guests and visitors are attracted to the unique wildlife and safari experiences available in the parks under management. They range from basic, community-run campsites to mid-range lodges run by African Parks, to high-end safari lodges operated by the organisation or luxury safari specialists. Game viewing is provided by guides in vehicles, on guide-led bush walks and from boats. Tourist lodges and camps create further opportunities for employment and training, both directly and indirectly in the goods and services that need to be procured to keep the operations up and running. The more people involved in supplying goods and services to tourism facilities in the park, the more the local economy is fed, and communities can have a real stake in the long-term success of the park.
Book your visit today >
Tourism Revenue Rules
The African Parks model requires that funds raised by the park, through gate fees, tourism operations and a number of other initiatives, are captured directly by the park rather than being paid to the government. This creates the base for financial sustainability of the protected area, reducing the dependency on donor funds over time.
By focusing on such activities from the outset, it is possible to create what we refer to as a conservation-led economy where communities are employed, and once paid, can buy local goods and services, all of which aid in creating an economy with the park at is core. Tourism lies at the centre of creating self-sustaining parks that will help ensure their survival long into the future.
To see which parks you can visit, and to plan an extraordinary wildlife experience that goes back to support the management of the parks and the surrounding local communities, please explore our Parks section.