Eight highly-trained dogs have joined the anti-poaching unit at Akagera National Park in Rwanda and will be used to track and restrain poachers in the park. 
Following a grueling recruitment selection process for handlers, the dogs together with the successful candidates, will undergo an additional four month training and bonding programme. They will be joined in this training for handlers by members of the Rwandan National Police. For the initiative to be successful, the handlers need to establish a relationship with their assigned dogs in order to read and interpret their behavior. Each dog requires a primary and a secondary handler as they are responsible for the canines 24 hours a day.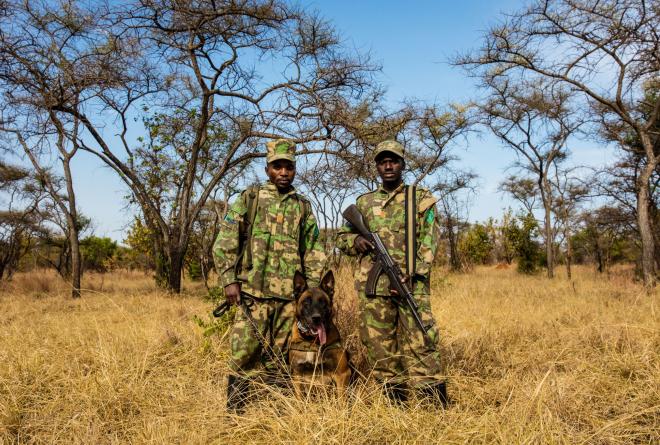 © African Parks
All the dogs in the Akagera squad are male and approximately three years old. Seven of the dogs are of the Belgian Malinois breed and their names are Reza, Max, Bruno, Bronco, Gozer, Barrack and Tigo. The eighth member is a Dutch Shepherd dog whose name is Duco.
The dogs are being accommodated in newly-constructed kennels at Akagera's park headquarters. On completion of their second training schedule they may also be deployed in Rwanda's two other national parks, Volcanoes and Nyungwe Forest, to assist with anti-poaching efforts.
The anti-poaching dog programme is being funded by the Rwanda Development Board.